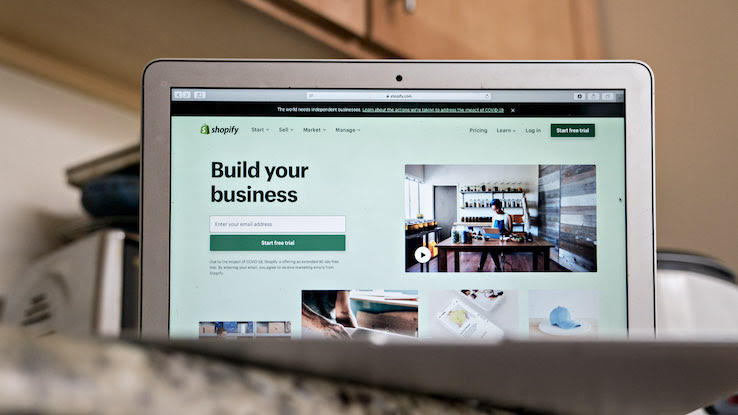 Online shopping has been the norm for quite some time now — though the COVID-19 pandemic certainly augmented this trend. It's convenient, of course, to order products and have them delivered to your door, so, with this in mind, more sellers are looking to get into e-commerce. Now, there are different platforms available to help entrepreneurs expand their online businesses.
Shopify is one of those platforms that's become popular with both merchants and buyers. The platform works with businesses to promote and sell their products both online and in-person through subscription-based services. With this in mind, we're taking an in-depth look at Shopify and how this e-commerce site can be used to better your business.
Both new and seasoned entrepreneurs venturing into online selling can create an online store directly through Shopify. With this space, sellers have access to an administrator panel where they can add products, accept payments, and ship out orders. The platform supports legal products of all kinds including physical products (clothing, handcrafted goods, and beauty supplies), digital products (ebooks and online classes), or drop-shipped products — that is, cases where sellers don't have to hold any inventory themselves.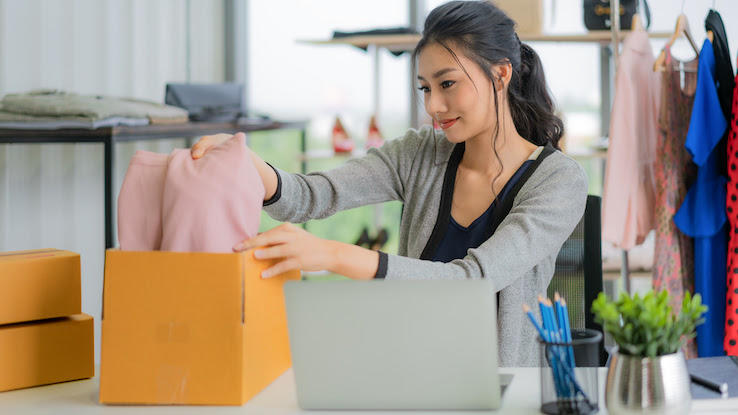 Moreover, Shopify is popular because of its low startup costs, accessible interface, and easily customizable templates for online stores. The platform also offers secure site hosting, so users don't have to upgrade their own software or web servers. With Shopify, all entrepreneurs really need to run their business from anywhere is a solid internet connection. 
Shopify Offers Other Business Tools — All in One Place
Seasoned entrepreneurs know that selling products and services involve more than showcasing their products on a website. Sellers need to be able to market their products and engage with customers as well as manage their day-to-day finances and operations. Shopify's interface includes a marketing platform that allows sellers to reach more customers through blogging and search engine optimization tools. Sellers can even create Facebook and Google Shopping campaigns to attract new customers. Convenient, right?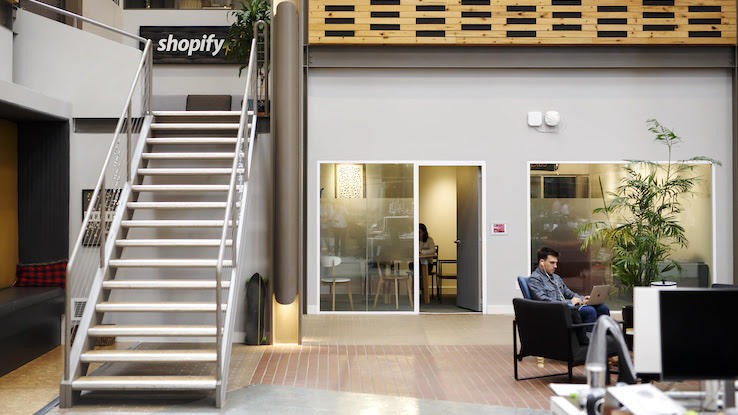 Shopify also offers its Shopify POS (Point of Sale) system, which not only supports online buyers, but allows buyers to browse online and then pick up orders in the store. This system also allows merchants to accept in-person payments instantly at pop-ups, markets, fairs, and more. Sellers using the platform are also able to see real-time store activity and analyze the daily performance of the business. Shopify will also provide detailed insights and reports about website visitors and products. In addition to its various features, Shopify provides 24/7 customer support and educational resources on the platform's blog.
Another great feature that Shopify offers is the ability to work with other print-on-demand companies (Printful, Lulu Xpress, Printify, etc.). Sellers can create and sell their own custom products with these companies. The companies will then print the products based on orders received and ship them out from their own warehouses. All of this to say, this model keeps sellers from needing to hold inventory themselves for customers.
There Are Various Subscription Plans Available on Shopify
Shopify offers multiple subscription plans for merchants, depending on their business needs. The Basic Shopify plan, available for $29 a month, allows users to set up an online store with unlimited products, various sales channels like Facebook and Instagram. The basic plan also offers competitive shipping rates and payment fraud analysis and two staff accounts to manage the Shopify admin panel. This plan works best for new e-commerce businesses with occasional in-person sales.
The main Shopify plan is available for $79 a month and includes all of the Basic Shopify features. However, this plan also includes other features like reports, a higher shipping discount, international website domains, and five staff members who can access the admin panel. This plan works well for growing businesses selling online or in-store. Scaling businesses that require advanced reporting can sign up for the Advanced Shopify plan, available for $299 a month. Under this plan, as many as 15 staff members will be able to manage the account and access the advanced reporting they need to analyze visitors, products bought, and other details.
There is also a Shopify Lite plan that is available for users for $9 a month. Shopify Lite is for merchants who are looking to sell in-person (via Shopify POS lite) or add a buy button to their existing website. While sellers can view reports, manage orders and products, among other things, they cannot build an online store with this program. Shopify gives users a 14-day trial to try any of the plans to see what would work best for them.
Shopify Has Several Advantages for Online Businesses
There are some great advantages of Shopify's administrative interface. It is detailed but also pretty easy to use, with a menu on the left-hand side that allows sellers to access various features or content. Entrepreneurs can easily see the number of orders they've received, best-performing products, and a real-time view of website visitors. Shopify also includes free features like website templates based on your industry.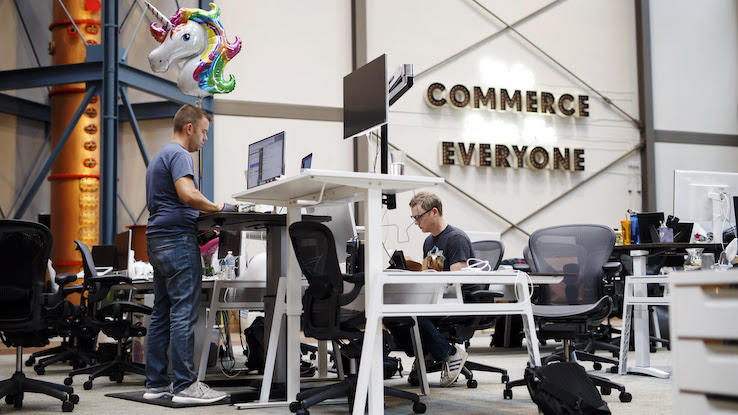 Another great pro is that Shopify is on a cloud network. When a platform's server crashes, it impacts everyone. However, with Shopify being on a cloud network, the odds of the company's online stores going down are low. There are subscription plans based on the needs of individual businesses. Those on a tight budget have other options than one that is really expensive. 
Shopify's 24/7 customer support also shines. Customer service employees are available by chat, email, or phone at all hours, which means you can get the help you need whenever something crops up. They also have Shopify Compass, which allows subscribers to take free e-commerce courses to learn the best strategies about selling online.
Shopify Still Has Some Cons for Online Stores
Even with all of its great features, Shopify does not guarantee ultimate success for any online business. There are also some disadvantages to using the platform. For starters, the pricing can be a little off-putting, especially if a business is new and has a smaller budget to work with. There are also small transaction fees whenever a product is sold with Shopify Payments.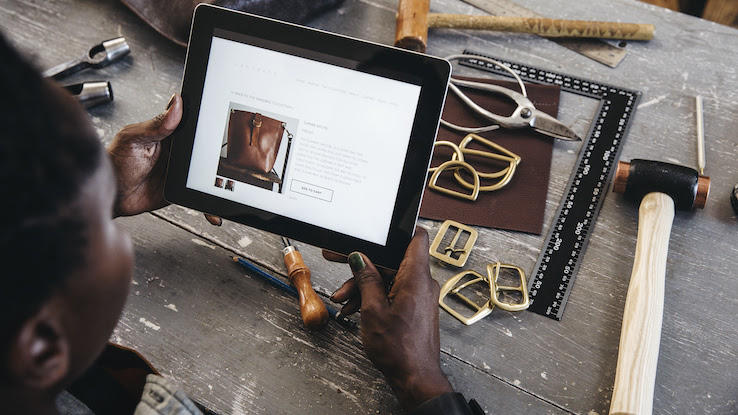 Another downside? The free templates that Shopify offers, although customizable, are limited. That is, the coding isn't all that detailed, so really tailoring website or e-news templates to fit your brand's aesthetic isn't always possible. Needless to say, for those who want more control over what their websites look like, this may be a major con.