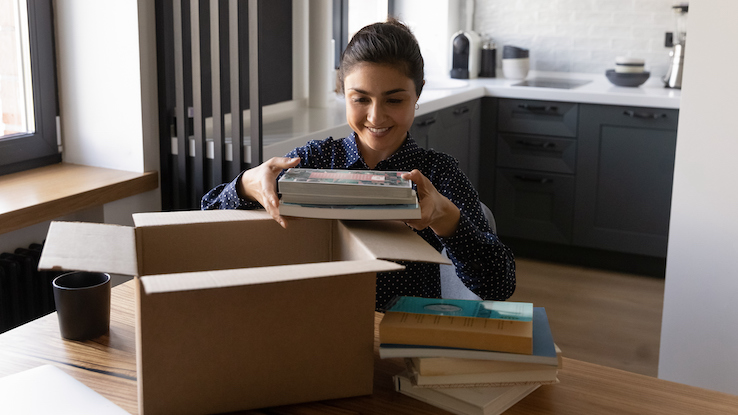 Do you have stacks of old books sitting around your home that you don't know what to do with? Instead of letting them collect dust, why not sell them online? If you've hesitated in the past to sell online because of the complicated listing process, it helps to know that things are much easier now — and there are buyers out there interested in every title you can imagine. 
To sweeten the deal even more, there are many different websites where you can sell your old books. But not all of them are ideal for every type of book you might be interested in selling. It's a wise idea to give your titles a higher chance of selling by listing them on the right marketplace. To get a better idea of your options, check out some of the best places to sell your books online, along with a few tips on how to get the most money for them.
Selling Textbooks
New textbooks for students cost a fortune. Unfortunately, purchasing or renting textbooks can be an expense some students have difficulty affording while in school. According to The Washington Post, 65% of students skip or delay buying or renting textbooks because the reading material is so expensive.
If you have old textbooks lining your shelves, selling them not only means revenue for you — it also goes a long way in helping students acquire the course materials they need. Below are a few websites you can use to sell your textbooks online.
AbeBooks
A great place to start is AbeBooks, a massive online used book marketplace. AbeBooks is now working with Textbookrush.com to offer users a book-buyback service. The minimum buyback is $15.
All you need to do is enter your books' ISBNs and view the available offers for the books. Once you accept the offer, you'll get a prepaid shipping label from FedEx or Media Mail. The shipping is also trackable, so you'll know when the book is delivered to the company's offices.
Payment processing is relatively fast through check or PayPal. Expect to receive check payments within 10 business days. If you opt for PayPal, you can receive your pay a day after processing your shipment.
BookDeal
With nearly 20 years in the book industry under its belt, BookDeal offers a transparent, easy and hassle-free process for selling old textbooks. It's part of a vast network of reputable buyback vendors, which allows you to get multiple quotes for your book from one platform. 
In addition, through the BookDeal website, you can input the book's ISBN and wait for the vendors to respond. Keep in mind that, whenever you're selling books online, it's important to clearly outline your book's quality, condition and edition to avoid needing to make refunds to the vendors.
BookDeal.com allows you to ship your book for free and get paid through Zelle, Venmo or PayPal.
Campus Books
Similar to the previous sites, you can sell your textbooks on CampusBooks.com by simply inputting your ISBN. The only difference is that the website links you to different buyback sites with multiple offers for your textbook. CampusBooks.com also offers free shipping with payment processing through checks, cash, store-credit payments and PayPal.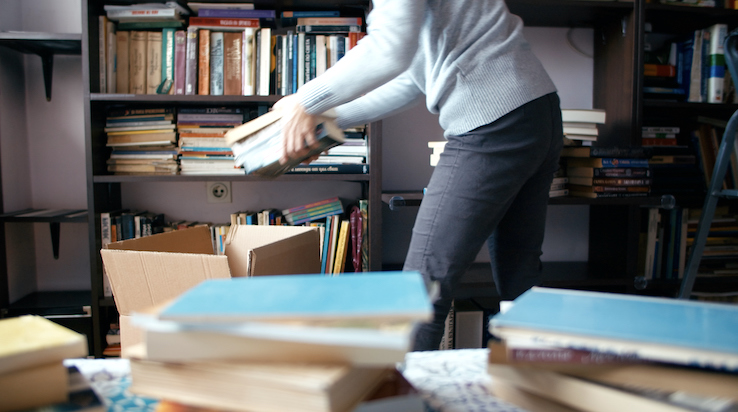 Selling Children's Books
If your little readers are growing up, you can declutter your home and turn your children's old books into cash through these online websites.
Decluttr
Decluttr.com offers a straightforward process to sell your kids' old books — you don't even need to sign up for anything. All you need to do is use Decluttr's valuation engine or the free iOS or Android app to get an instant price for your book. 
Once you accept an offer, you ship the books for free to their destination. Thanks to the website's Fast Next Day payment, you can receive your earnings a day after they receive your books.
Comic Book Classifieds
If you have any old comics or graphic novels you no longer want, Comic Book Classifieds may be the best avenue for selling. This free classifieds site is full of comic fans, and you can get multiple offers on your comics, especially if they're in mint condition.
Ziffit
As your kids outgrow their books, you can trade them in for cash through Ziffit. Submit the ISBNs and get an instant quote through the website or free app, or scan the books using the app and get your quote in minutes instead of waiting during the bidding process.
Ziffit gives you the option to drop the books at a Collect+ store. Alternatively, it can organize a courier service to pick them up. This way, you don't have to worry about your books being too heavy to haul; Ziffit finds the right courier service and has them picked up from your door.
Selling Vintage or Out-of-Print Books
Are you a vintage enthusiast who's thinking about trading in some of your collection? Here are the top sites you can make use of.
Biblio
Biblio offers you the opportunity to trade your out-of-print or vintage copies internationally. The platform provides commission-free sales for dealer-dealer trading as well. Additionally, if you don't sell any books, you don't have to pay the monthly fee. Biblio offers low commissions and fees and can help you reach a broad audience of buyers who are interested in specialty titles.
Alibris
Gather your rare book collection and trade the titles for cash using Alibris.com. The platform provides antique booksellers with low seller fees and fraud protection. The platform also provides various tools to make the selling process more manageable. For example, you can upload photos of the book and use the website's sales data to attract more customers.
Etsy
Etsy is an ideal place to sell your antique books. Although it's known more for being an artist marketplace, many collectors flock to this website in search of unique antique items.
You need to set up a profile on Etsy.com to start selling, and it's important to make your listing as detailed as possible to attract the right buyers. For example, your item description should include the author, publishing date and edition.
Unlike other websites, Etsy lets you set the price for your item. It's advisable to compare prices of similar book sales to get a better idea how you should price your titles.
Selling Everyday and Newer Titles
Whether you have a collection of paperback bestsellers or you prefer to read mostly newer titles, these sites can help you sell them.
Amazon
On Amazon, you have a few options for selling everyday books. You can choose between using the trade-in program and setting up a seller account.
With the trade-in program, you submit your book's ISBN and fill out a questionnaire on your book's condition. Amazon then makes you an offer for the book. Once you accept it, you receive a shipping label from the company. Then, when the company receives your package, you'll receive Amazon credits as payment. With a seller account, you'll list all your books and build different product pages for every book.
Bookscouter.com
Bookscouter streamlines your selling process by helping you find the best prices. The platform allows you to compare book prices from over 35 websites that trade books. All you need is to type in your book's ISBN, and you'll have access to multiple price options.