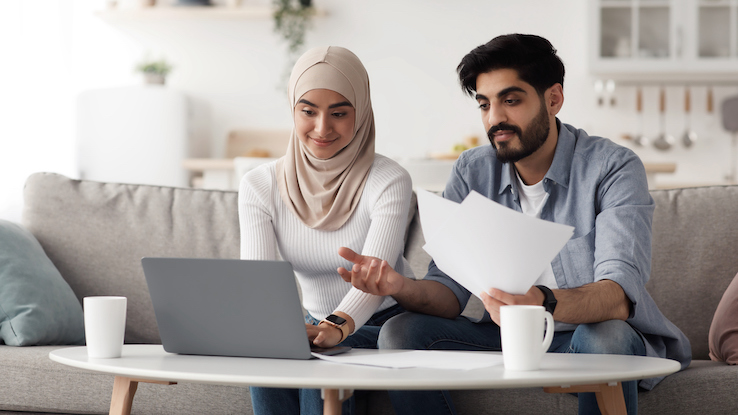 The third stimulus check, or Economic Impact Payment, was money that millions of Americans eagerly awaited while weathering the financial ups and downs of the COVID-19 pandemic. Unlike the relatively quick rollout of the initial two stimulus checks that were issued during the earlier months of the global health crisis, some Americans had to wait far longer than others to receive their third stimulus payments. And some people ended up not receiving these payments at all — for a variety of reasons.
If you didn't receive your third check, there are a few steps you can take to learn more about what's going on, what its status is and what you can do to claim a credit for this money. Review some of the helpful explanations from the IRS to better understand what options you have for resolving potential issues with your third payment.
The third Economic Impact Payment was a provision of a piece of legislation meant to distribute stimulus funds to eligible individuals in the U.S., the American Rescue Act. In response to the unprecedented economic consequences of COVID-19, the U.S. government disbursed these funds to help offset some of the financial burdens people encountered during the pandemic. Recipients could use this money to help replace depleted savings accounts, continue making rent or mortgage payments, buy groceries or accomplish anything else they decided to do with the money. 
People who paid taxes in 2019 and made up to $75,000 as single taxpayers or up to $150,000 as married filing jointly taxpayers were eligible to receive the full stimulus payment, which amounted to $1,400 per person in each household. A single person could receive $1,400. A married couple could receive $2,800, and a married couple with two kids could receive $5,600. The IRS issued the first round of checks and direct deposits in March of 2021. 
What Happens If You Never Received a Third Stimulus Check?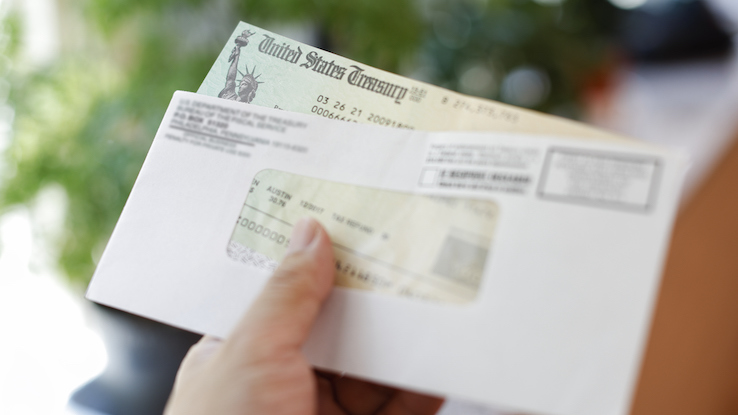 If you haven't received your third stimulus check, it's important to review the eligibility standards to make sure you were eligible to get one. If your adjusted gross income is above a certain threshold, you won't be able to receive these funds. You also won't receive a third payment if someone else has claimed you as a dependent for tax-filing purposes. 
Next, consider when you filed your 2020 taxes. Filing personal taxes for 2020 is a requirement for receiving a check. If you filed late, your check may come later than others. The IRS experienced unprecedented backlogs due to the pandemic, so delays in accepting and processing tax returns could delay your receipt of the third stimulus check. 
Finally, check the IRS website to ensure that your payment hasn't already been issued. Some people have found that the IRS directly deposited their checks to bank accounts that they don't check often or mailed to addresses where they no longer live. On this website, you can see an accounting of all the stimulus checks you received in 2020 and 2021, which can also be helpful when you're filing taxes. If you haven't done so already, you may need to create an account on the website. 
How to Claim Your Recovery Rebate Credit
If you never received your third stimulus check, you can still get your funds. Rather than free money, this check was actually an advance on a tax credit called the Recovery Rebate Credit. People who received the third stimulus check aren't eligible to receive the credit on their taxes. If you have never received your third stimulus check, however, you may be able to claim the Recovery Rebate Credit on your taxes. Similarly, many parents received advance payments on their Child Tax Credit throughout 2021.
If you didn't get your check by the time you're ready to file taxes for 2021 in 2022, you could claim the 2021 Recovery Rebate Credit on your taxes. The IRS stopped issuing the third stimulus check in December 2021. Keep in mind that filing for the tax credit doesn't automatically mean you'll get an extra $1,400 in your refund. Rather, the tax credit reduces your taxable income by the number of dollars the credit is worth. If you were eligible for $2,800 in third stimulus payments and your taxable income was $50,000, for example, you could subtract the $2,800 from the $50,000 to be taxed on $47,200 instead.
Although it's not the same as getting a check, it has a similar financial impact to putting the amount of the check back in your pocket. The reduction in taxable income lowers the amount of taxes you'll owe. If you owe money on your taxes, you'll owe less by claiming the rebate credit. If you receive a refund, it'll become higher. 
Can You Get a Recovery Rebate Credit If You Got Your Third Check?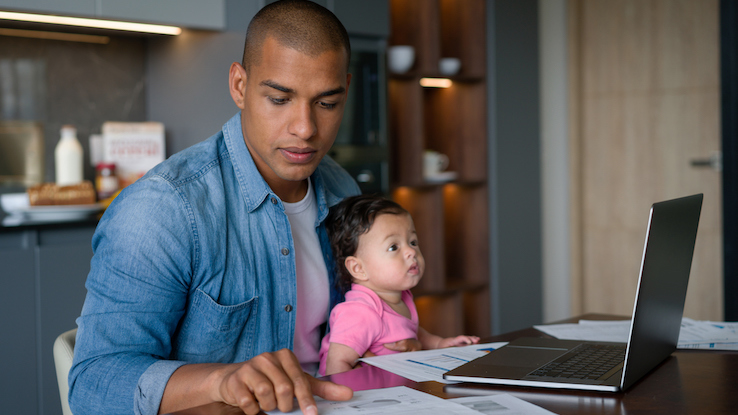 In a very specific circumstance, people who receive the third stimulus check may still be able to claim the Recovery Rebate Credit on their taxes. The amount of money each taxpayer received in their Economic Impact Payment was calculated based on the number of dependents in their household on their 2019 taxes. If the household gained a new dependent by the 2020 tax filing season, the taxpayer would be eligible to receive a plus-up payment. This would bring their original check amount in line with what they would've been eligible for if their new dependent had been accounted for initially.
For example, a married couple who had a baby in 2020 may have initially received a $2,800 third stimulus check — $1,400 for each spouse. They would've become eligible for a plus-up payment of $1,400 due to the 2020 birth of their baby. If they didn't receive a plus-up payment by the end of December 2021, they could claim a $1,400 Recovery Rebate Credit on their 2021 taxes. 
Many Americans didn't receive third stimulus checks. In some cases, it was because they filed their 2020 taxes late. In other cases, the IRS simply didn't get to them in time. Either way, all eligible taxpayers who haven't received third stimulus checks can take action by claiming the 2021 Recovery Rebate Credit on their 2021 taxes.