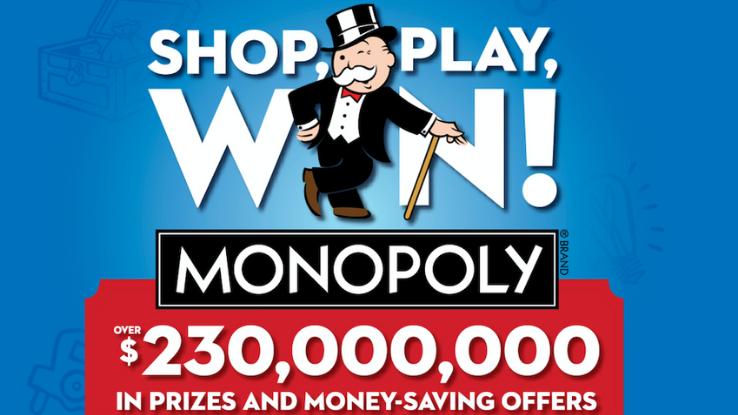 Shop, Play, Win: Monopoly is a big annual tradition in grocery stores under the Albertsons Companies banner. Shoppers at these stores get excited about the game every year because they may earn huge cash prizes, including a $1 million grand prize. At the very least, they will likely be able to cut some spending when it comes to their grocery bills thanks to savings earned from the game.
With big prizes and savings on the line, it's no wonder that millions opt in. Is the Shop, Play, Win: Monopoly game worth it? Moreover, how do you win? Like any popular game, victory depends on your strategy.
Each spring, shoppers can look forward to this Monopoly tradition, which helps many folks save money on popular brands in their local grocery stores. And, best of all, shoppers have the chance to win prizes. 
Typically, the promotion runs from February or March until May. While the game used to have a physical board with tokens or tickets that you collected to win prizes, the 2021 version of the game went 100% digital, allowing shoppers to play (and save) right from their phones.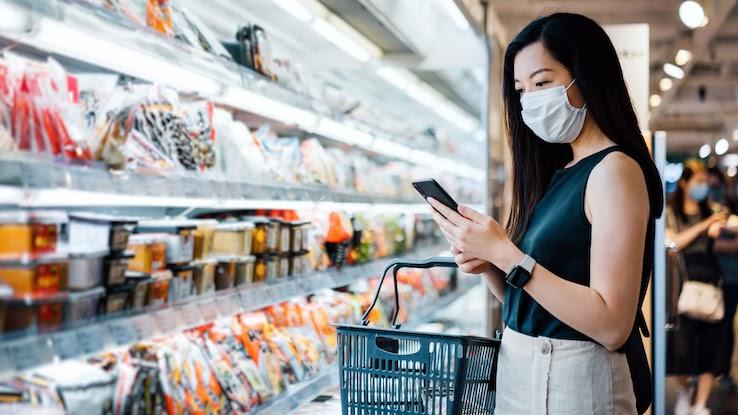 The app allows you to enter or scan special digital codes from select brands in the store. Past participating brands have included Tide, Marie Callender's, General Mills, Frito Lay, and Häagen-Dazs. Companies like Starbucks, Shutterfly, Redbox, Peacock, and Universal Studios have also participated in the game. By purchasing the foods and treats you already buy on a regular basis, you can collect tickets or tokens for your own Monopoly game board. In turn, those markers will make you eligible to win various prizes and grocery-related coupons. 
Here's How to Play the Shop, Play, Win Game
First, download the game app to your smartphone so that you can enter or scan your digital codes. Once the app is installed, you can register with an existing store account or set one up. 
Players earn one ticket for every $25 qualifying purchase in a single transaction; players can earn up to four tickets for a $100 purchase at a given time. Those tickets will reveal a digital code that's either indicative of an instant win ticket, a special grocery discount, or a code that figures into the Match 3 digital game, a mini-game that allows shoppers to win bigger prizes if they collect three special Title Deed cards.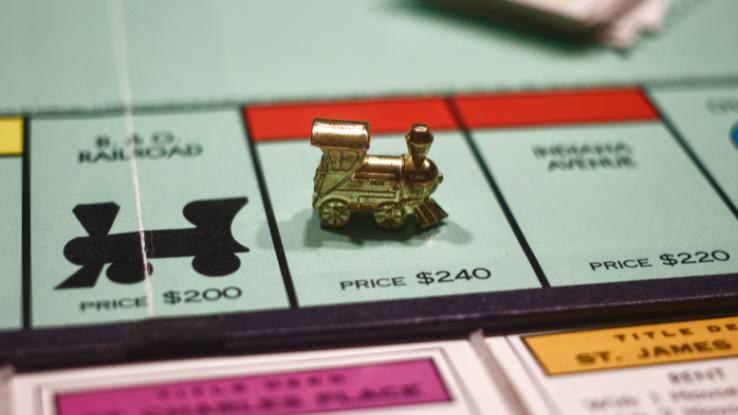 The Shop, Play, Win: Monopoly app may only be used in association with the MONOPOLY Collect & Win Game at participating Albertsons Companies, LLC banners. Stores include:
Acme
Albertsons
Albertsons Market
Amigos
CARRS
Jewel-Osco
Lucky – Southern CA only
Market Street
Pak 'n Save
Pavilions
Randalls
Safeway
Shaw's
Star Market
Super Saver
Tom Thumb
United Express
United Supermarkets
VONS
Haggens
However, you may want to call your local store to see if they will be participating. 
What are the Prizes for Safeway Monopoly?
This app may seem too good to be true, but it's not. In 2021, a whopping $230 million worth of cash, prizes, and money-saving offers were given away to participants. Some of the big cash prizes included a $1 million Instant Win ticket; a Vacation Home Prize valued at $250,000; and a Groceries for Life Prize, which is awarded as gift cards and valued at $175,000.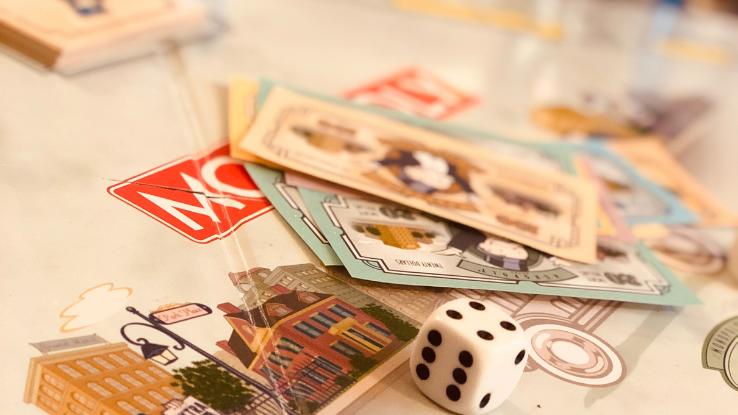 There were also three Vehicle of Choice Prizes valued at $50,000; five Mortgage for a Year Prizes valued at $25,000; two $100,000 Instant Prizes; a mortgage payoff prize; over four million instant digital prizes; and a daily $1,000 Sweepstakes Giveaway. All of this to say, participants really can win big.
For example, in 2018, a woman by the name of Mary D.
at her local grocery store in Idaho Falls, Idaho. Mary won the prize by shopping at her local store and collecting all eight tokens needed to fill up the $1 million cash prize space on the Monopoly game board. "When the Monopoly game begins in February, anticipation for this day builds for the entire Albertsons team," Corey Leatham, Albertsons district manager,
at the time. "This million-dollar prize could [be] awarded anywhere in the country with an Albertsons Companies' store. Having lived and worked in Idaho Falls for many years, it is an incredible experience to present the check to one of our local customers."
Is the Shop, Play, Win: Monopoly Game Worth It?
Is it worth it to play the Shop, Play Win: Monopoly game each year? Shoppers across the country would quickly say "yes." Even if you don't win a big cash prize or a special vacation, you can still earn savings toward your grocery bill. The game allows you to earn digital coupons that can be used to save on food and other items you purchase on a weekly basis for your household. Plus, it's free to play, so you don't have anything to lose. (And it sure takes less time than extreme couponing.)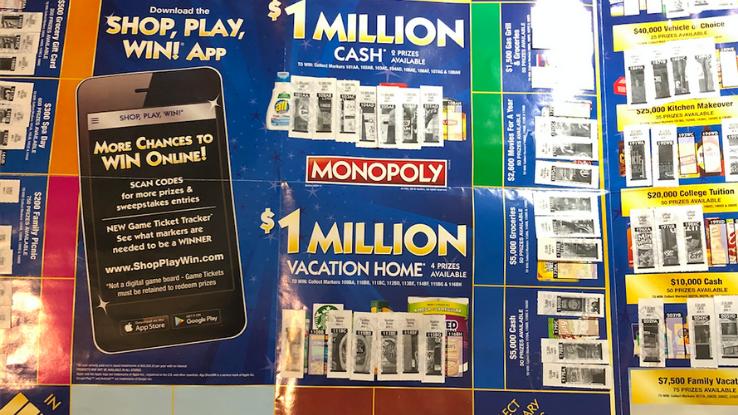 The chances of winning the big prizes can be pretty slim. After all, you're "competing" with several million people. However, many shoppers are simply excited to play the game each year. And, amid the COVID-19 pandemic, the game helped many families save money and cut costs. 
The easiest way to play? Buy what you can at the store on each trip and scan your ticket codes regularly. One lifestyle blogger, Alexandra Carreno Haines, shared a tip that has worked for her: stock up on pantry items that can be stored for later, like pasta sauce or bottles of water, so that you can score more tickets without wasting food or buying products you don't need.
So, what have you got to lose? Be sure to play the Shop, Play, Win: Monopoly game next year.