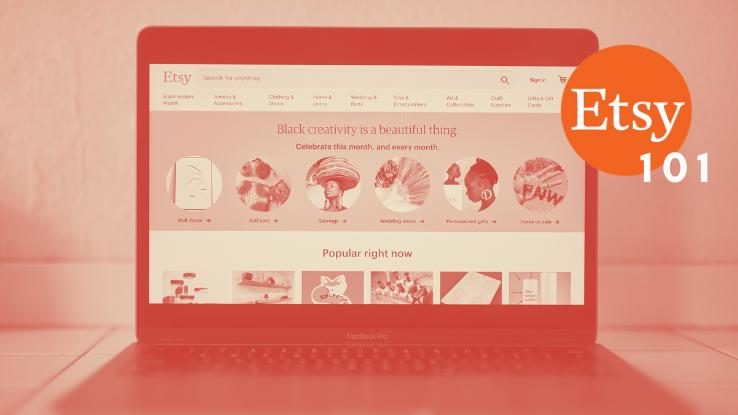 With the holidays right around the corner, now is the perfect time to get involved in the exciting world of e-commerce. Whether you're an avid buyer of homemade goods or a seller of seasonal crafts and year-round wares, knowing where to find products — or an audience — can be challenging. Thankfully, Etsy makes it easy. 
Here, we'll introduce you to Etsy, the platform that aims to "Keep Commerce Human," and delve into some of the advantages of using it in comparison to other e-commerce platforms. Best of all, we'll give you some tips and tricks to make the most out of your Etsy experience. 
Etsy is an online marketplace that allows buyers and sellers to connect. There's a wide range of goods — everything from handmade wares and artists' creations to vintage items, collectibles and antiques — that can be bought and sold on the platform. Despite this extensive range of items, the platform is mainly geared toward artists and makers. If you want anything handmade — jewelry, housewares, paper good, clothing, accessories, knitting patterns, furniture and much, much more — Etsy is the place to shop. 
It's a lot like going to a craft fair or flea market, but without leaving your sofa! Around the holidays, Etsy can help you make gift-giving more personal, even if you aren't the one creating the object.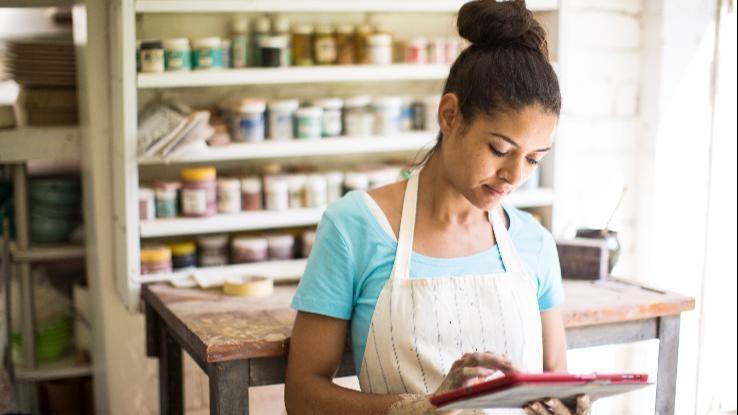 The U.S.-based company first launched in 2005; 10 years later, it became a publicly traded company. Today, it's one of the most well-known and established online marketplaces, particularly among artists who are trying to grow their small businesses. For consumers, Etsy makes it easy to support small businesses and creatives by making the products as accessible as those being sold by big-name chains and e-commerce sites. 
The Pros and Cons of Using Etsy
Using Etsy for shopping purposes? Well, it's certainly one of the best ways to support artists and makers. There are a plethora of unique items that make for value-driven purchases. You'll even discover niche and speciality items, which makes the whole experience — and the goods — feel more personal, as opposed to the cookie-cutter feel of products you could buy from big-name chains. 
Moreover, the online marketplace also enables sellers to create custom items and interact directly with their customers, which can typically lead to a better customer experience, higher overall product satisfaction, and increased brand loyalty. For both small business owners and artists, finding ways to stand out in a crowded, competitive field can be incredibly challenging; luckily, platforms like Etsy help level the playing field a bit. Artists and makers not only have access to a larger audience, but Etsy also helps promote products and tailors suggestions to fit a customer's browsing habits and tastes. 
Another pro, if you need one, is that Etsy is easy to use. Listing products is a quick, simple process. Not to mention, you don't have to worry about generating a ton of traffic yourself. And, when it comes to analytics and reports, sellers can download sales and statistics information, which helps them simplify monthly financing tasks.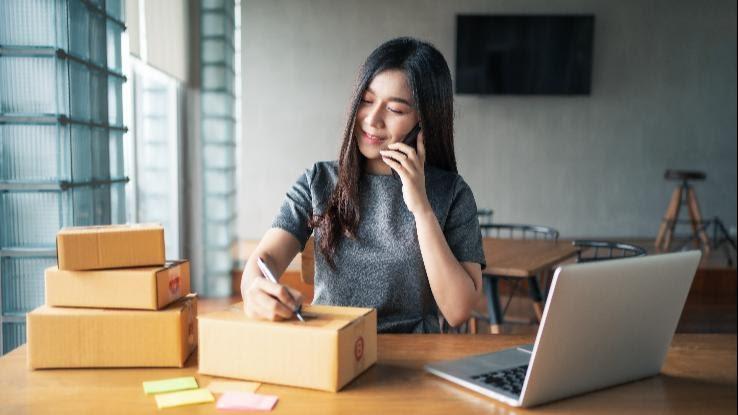 On the other hand, Etsy isn't without its downsides. For instance, it's easy for the fees — listing, sales, shipping, transaction fees, for starters — to add up. When you use a platform like Etsy, you're essentially renting out the space, which means that the platform shares in some of your profits.
Another downside? You can't really personalize your shop all that much. Etsy offers streamlined, limited options, so you won't be able to really push your "brand," aside from changing up your store's banner. Finally, because it is such a large marketplace, it can take some time to gain a large following. Of course, the same can be said of most online platforms, even self-made sites. 
How to Get Started With Etsy
If you're interested in using Etsy, either as a buyer or seller, familiarizing yourself with the online marketplace will make doing so significantly easier. Here, we've outlined the basics. 
How to Use Etsy as a Buyer
If you're a buyer looking to support artists and makers on Etsy, there are some things you should keep in mind while getting started. The first? If you're looking for something specific, the easiest way to browse the platform is by searching through the categories filter, which is located at the top of the site. Also, if you want to purchase items from sellers who are located in your area, you can do so by selecting "Choose a custom location" during your search. (You can find this option under "Shop location.")
While you can browse and check out as a guest, creating an account is ideal. Doing so is both quick and free. To do this, simply click on "Sign in" and then "Register" on the Etsy homepage. Having an account means Etsy will become familiar with your purchase history and your browsing habits, which means the platform might even suggest sellers and products that are right up your alley. 
How to Use Etsy as a Seller
If you're interested in starting your own Etsy shop, chances are that you already have an idea of what you want to sell, so the first major step will be creating a "storefront." After you create an account, fill out your bio and add a profile picture. Having a complete profile certainly increases your trustworthiness and credibility; after all, would you buy from a seller without a profile picture on an e-commerce platform that underscores the human side of retail? Probably not.
Next, you'll click "Sell on Etsy," followed by "Open Your Etsy Shop." From here, you can select your shop preferences — in other words, all the store's basic settings. For example, you can set your default language, home country, and preferred currency; you can even determine whether you're a full- or part-time seller. After you select a name for your shop, you can begin adding your products. When listing physical goods, you'll want to add photos and fill in details that accurately describe each of the items. In the "Renewal" section you can also decide whether you want the product listings to automatically renew after a certain number of days. Finally, you'll record the inventory, set a price, and determine shipping costs. When all that's squared away, publish those listings! 
Want to ensure success? Well nothing is a guarantee, taking the time to choose high-quality product photos and provide detailed descriptions can certainly help draw customers to your shop. When it comes to the copy, be sure to select accurate, relevant keywords, so that a user's search terms will lead them right to your products. And, of course, be sure to promote your shop on social media; if someone likes a drawing you posted to Instagram, having a link to Etsy in your bio might just encourage them to purchase something you made.