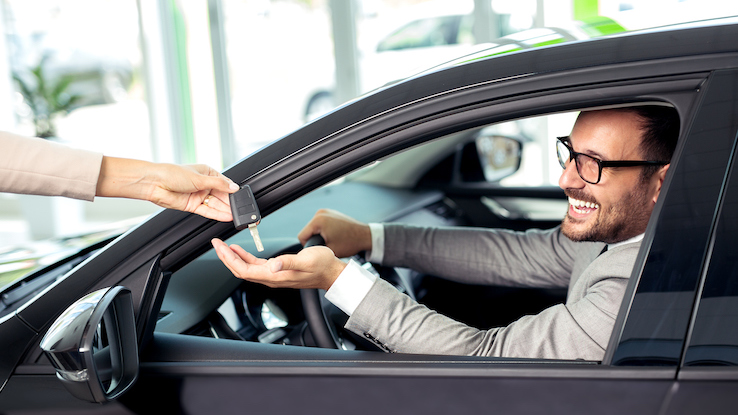 Are you interested in purchasing a new car and won't need to keep your old one? Or are you transitioning to a single-car household now that your spouse is working remotely? Whatever your reason might be for selling your car, knowing its potential value can help ensure you get a competitive price. If you're wondering how much your car could sell for, here's what you need to know to determine an accurate value.
Figuring out the value of your vehicle isn't as complex as it may seem. Generally, you need to know specific details about your car as a starting point. The make, model and year play a big role in value, as do the current mileage, condition and features in the vehicle.
Your location is another factor in the equation. Where you live (and would likely sell your vehicle) matters because vehicle values vary by geographic area due to location-based economic influences.
In many cases, estimating the value of your car with a value calculator simplifies the process of getting a solid price range. These tools ask simple questions designed to assess your vehicle and give you a number you can use as a baseline for pricing. Some of the more popular calculators include:
Carfax
Edmunds
Consumer Reports
Kelley Blue Book
NADA
What Do Car Dealers Use to Value Cars?
Dealers may use several tools to estimate the value of a used vehicle. The primary one is the Black Book, a paid tool that's designed with vehicle dealerships in mind. Generally, this resource isn't available to the public.
Along with the Black Book, car dealers may use the Kelley Blue Book as part of their calculations. Guides from the National Automobile Dealers Association (NADA) are also widely used in the industry.
What Is the Blue Book Value of My Car?
The "Blue Book" value of your car is an estimate based on standards set by Kelley Blue Book. The Kelley Blue Book has been used by the industry since the 1920s and is considered a go-to resource for assessing car values.
Kelley Blue Book can provide three different value estimates for used cars. First, there's the trade-in value, which shows what a dealership would likely pay you if you traded in your current vehicle. Next, there's a private party value that reflects what an individual would pay you for your car in a private sale. Finally, there's a retail value, which shows what you'd pay to buy that car from a dealer.
You can get the Blue Book value of your car by using the tools available through the Kelley Blue Book website, kbb.com. Simply follow the instructions and provide the requested details to get an estimate.
What Is the NADA Value of My Vehicle?
If you want to find the NADA value of your vehicle, you can use the NADA website to begin. Start by choosing your manufacturer, followed by the year and body style. Select the vehicle and trim level, and then enter your ZIP code. Next, provide a mileage estimate and select your options. After that, you'll get an overview of the estimated trade-in value of your vehicle based on its condition.