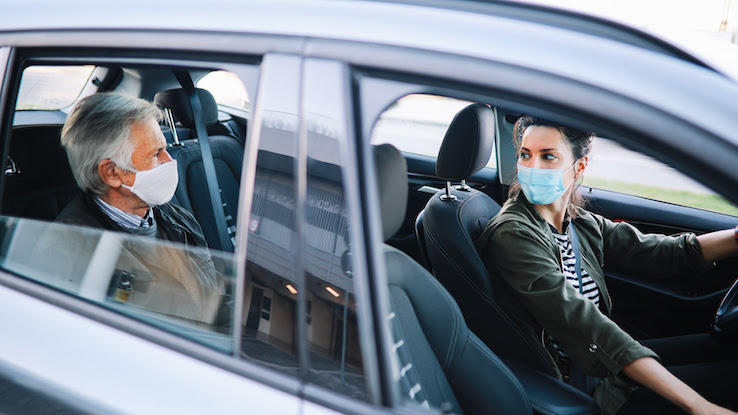 With the COVID-19 pandemic still ongoing, the ways in which this public health crisis have impacted everything from businesses to public transit are more than apparent. Despite the rise in Delta variant cases, vaccinations are readily available across the country, allowing many Americans to return to work or start traveling again — at least in some capacity. 
Of course, whether they're headed to work or to a social event, folks want to use the rideshare services again. The only problem? Hailing a ride through an app-based service isn't as easy or affordable as it was pre-pandemic. So, why are Uber and Lyft struggling to get drivers back on board? And will things ever return to "normal" in the world of rideshares? 
What was once a convenient, speedy, and affordable ride with Uber, Lyft, and other rideshare services has become a logistical, expensive nightmare. Though more people are traveling locally or around their vacation destinations, it has become extremely frustrating for riders to find nearby drivers. Since the pandemic began, there's been an extreme driver shortage, and, now, with more demand that's equated to high fares and extended wait times. (Not to mention, it's made rental cars hard to come by.)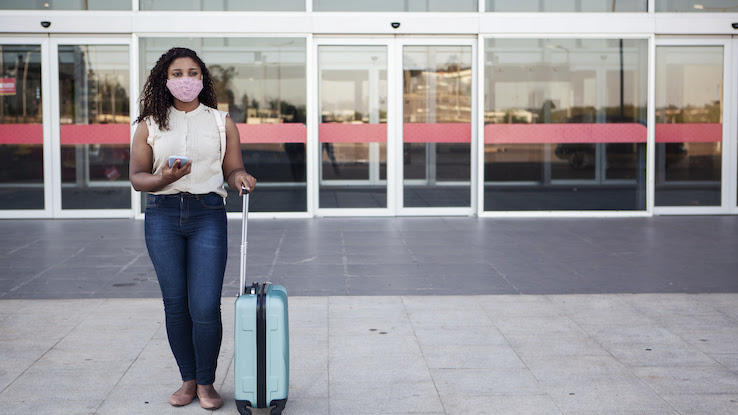 Melanie Lieberman, senior travel editor for The Points Guy, reminisced about being able to get an Uber or Lyft from Newark Liberty International Airport to Jersey City in mere minutes for just $20–40. However, in recent months, the availability of cars has become increasingly slim. After a late-night flight, she found that there were absolutely no rideshares available at the busy airport. "So everyone was in line for a taxi. I waited about 45 minutes, some people definitely waited hours," she shared. 
Writer Stella Shon also noticed the huge increase in fares while traveling in New York. "Even a few months ago (and pre-pandemic), you could expect to pay $50-65, and now you'll likely pay $100," she said of traveling from JFK International Airport. "I've been taking taxis from the airport instead and saving so much money with their flat-rate service."
You would think that rideshare drivers would want to take advantage of suddenly booming business again, right? Well, maybe under normal circumstances that would be the case, but we're still in the middle of a deadly pandemic. Although vaccines are available, a significant portion of the U.S. population isn't vaccinated. As of August 2021, almost 52% of the U.S. population is fully vaccinated against COVID-19, according to data from the Centers for Disease Control and Prevention (CDC). Not to mention, the Delta surge has caused many to take a more cautious approach to being in public or shared spaces.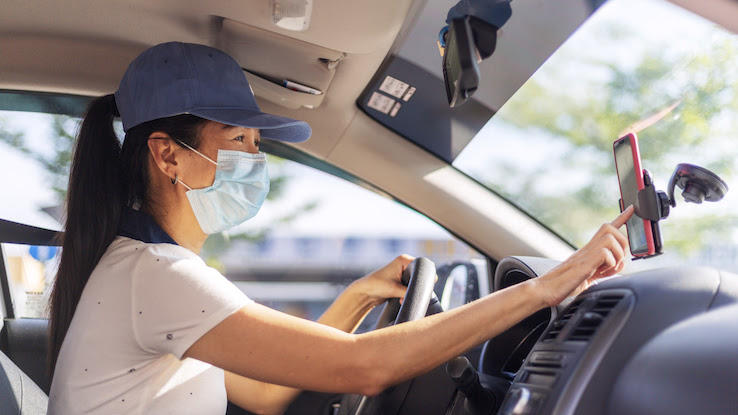 Although Uber and Lyft have implemented various safety protocols, drivers — even those who are vaccinated — face huge risks by having multiple people in their car on a daily basis. Drivers can't check vaccination cards, and some riders have even refused to wear masks. Although they can reach out to the rideshare companies if a rider refuses to mask up, many drivers fear losing that income and may have to choose between income and safety. 
Another reason why rideshare drivers aren't rushing back? It may seem fun or easy to be driving around all day, but it can actually have a negative effect on the body as well. Miller School of Medicine experts led a pilot study on such concerns and found that "more than 37% of rideshare drivers reported experiencing muscle or joint pain for periods as long as a week." Since the so-called gig economy is somewhat new, we simply don't know much about the long-term health implications of these sorts of jobs. However, it's possible that drivers are simply exhausted — and under-appreciated — which makes driving during a pandemic even less appealing. 
Rideshare Drivers Are Also Reconsidering Their Career Options
Many employees across the country have adjusted to working from home. Whether they are still teleworking or have returned to the office, they have new hopes and expectations when it comes to their employers. The biggest expectations are better payouts and more flexibility with working hours and telework options moving forward. Some employees have even taken time during the pandemic to go back to school, change jobs or fields, or take a break from work completely for their mental health.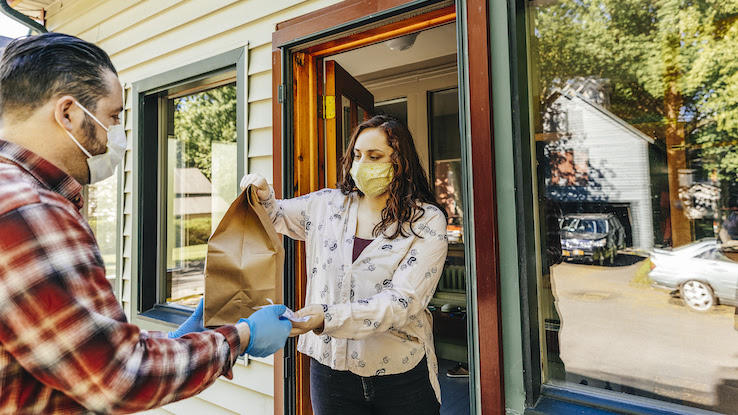 Unsurprisingly, drivers are also reconsidering their options. Some workers have been frustrated with their payout, even with the higher rates that rideshare companies have been charging customers. "When I started driving, I was guaranteed 80% of the fare," driver Nicole Moore told CNBC. "If that's where we were right now, you would see a very different equation on the road. Drivers are seeing 20, 30, 40% of the fare at times." With many drivers struggling to make a living, some have stepped away from the rideshare business to find more lucrative work. Some have found themselves taking office jobs or driving exclusively for food-delivery companies like Grubhub or DoorDash.
Lyft and Uber Are Offering More Incentives to Attract Drivers
Uber and Lyft did not expect the lack of drivers to be a long-term challenge. However, with the driver shortage continuing, it appears that it's something they'll have to contend with for the foreseeable. Not only are they dealing with pandemic-related safety concerns, but these companies have also struggled to compete with more appealing gigs — like food delivery — or, for a time, the safer option of collecting federal pandemic unemployment benefits. 
And, of course, Uber, Lyft and others have actively worked against workers' rights, finding ways to skirt around providing minimum wage pay and/or health benefits. Needless to say, rideshare companies are now exploring incentives to get drivers back on the road.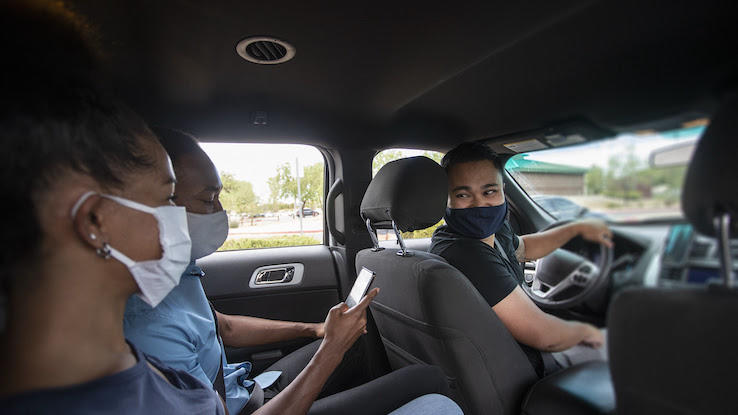 Uber, for example, is considering funding education and career-building programs, according to The Wall Street Journal. Meanwhile, Lyft is also exploring ways to reduce drivers' expenses with incentives like one-time signing bonuses for new drivers or cash perks for completing certain additional trips. However, short-term incentives, though nice to try to attract new drivers, may not be sustainable for the companies — or enough to keep drivers on board. Lyft, Uber, and companies across industries will have to rethink their standard benefits, and the way they treat their employees, if they hope to offer the same level of quality customer experience found in the pre-pandemic world.