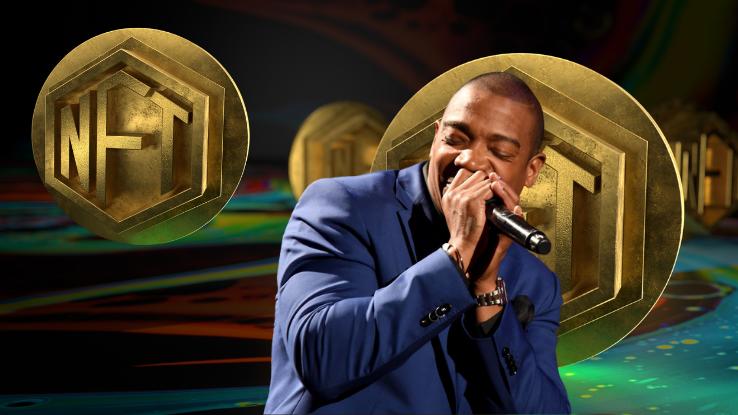 In Spring of 2021, the lead vocalist of the early '00s hits "Mesmerize" and "Always on Time" sold a painting for quite a lot of money. Jeffery Bruce Atkins, better known by his stage name Ja Rule, had begun selling off memorabilia related to the infamous Fyre Festival. This particular painting went for $122,000, but it wasn't any ordinary painting. Ja Rule was selling a physical NFT, and now he's turning that moment into his next business venture.
While Ja Rule hasn't quite reached billionaire status, the rapper is already known for his business ventures outside of music. Ja Rule has been a part of clothing lines, liquor companies, sneakers and even credit cards. These efforts culminated in the rapper's involvement in Fyre Festival, the controversial music festival that was the subject of a viral documentary. Most of Ja Rule's investments haven't taken off the way he probably wanted, which is an unfortunate reality in the world of investing.
In selling his Fyre Festival painting as a physical NFT, Ja Rule was looking to purge himself of the energy associated with the failed festival. This endeavor was successful enough that the rapper is now turning to NFTs and an adjacent realm, cryptocurrency, for his next big project. But will two new crypto platforms, Flipkick and MetaMask, be enough to take Ja Rule from investor to mogul? Or will this end up being a financial Fyre Festival?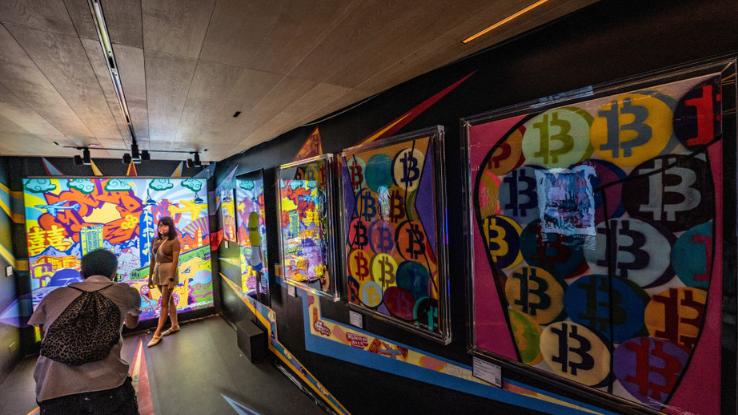 First things first: Flipkick is an online marketplace for non-fungible tokens, or NFTs. NFTs are often attached to digital files, typically artwork, photos or even memes. If you've ever made a meme, you know that it's hard to keep people from stealing the meme itself or the idea behind it once you've posted it online. Copyrights and other artist protections are hard to regulate once something goes viral. NFTs aim to solve that problem.
Essentially, an NFT is like a digital signature attached to a digital file. It's a unique code that can't be replicated, so it proves that the file it's paired with is the authentic original. Flipkick takes this authentication concept and, in a sense, reverse-engineers it. Instead of creating or selling digital NFTs, the company has developed physical NFTs.
What are physical NFTs? Great question. With a physical NFT, you get the non-fungible token and the right to auction the NFT if you wish, similarly to regular NFTs. But, you also have the option to receive the tangible piece of art the physical NFT is paired with. Instead of selling digital authentication tokens for digital art, Flipkick offers digital authentication tokens for physical art — like the sculptures and paintings you'd see in traditional art galleries — and even provides the option to own that art.
There's a wide variety of different types of art on Flipkick. You could purchase oil paintings from Mikhail Gervits or Robin D'Amore. Or, you could acquire mixed-media pieces that incorporate photography by the likes of 1Penemy or a microchip sculpture made by Ben Katz. If you want something a little more abstract and very much of the time, you could purchase a tweet, its image of a sandwich from Fyre Festival and the copyright to it — for $80,000.
At Flipkick, Ja Rule is the Head of Artists and Repertoire. He currently leads artist recruitment and management and sources the works of art. Many of the artists whose work is available on Flipkick were involved in Fyre Festival, and Ja Rule may be tapping into his network to get the platform off the ground. However, critics have questioned this decision — and the fact that all transactions on Flipkick are done through MetaMask, a new crypto wallet.
A Different Wallet: What Is MetaMask?
So there's Bitcoin, XRP, Dogecoin, Ledger and plenty of other crypto wallets and currencies out there. Cryptocurrency is generated when programs collect binary data and transform it into payment tender for trading, exchanging and purchasing. To make these transactions happen, you need a crypto wallet. Crypto wallets don't hold cash, though; they're software programs that hold keys that give you access to blockchains to track your crypto balance and purchase history.  
Enter MetaMask, a now-key wallet in the crypto scene. Ja Rule is not directly involved with MetaMask, but MetaMask is the exclusive way to process any transactions made on Flipkick. Both Flipkick and MetaMask are powered by Ethereum, a popular blockchain network that supports a cryptocurrency called Ether. You can't buy any art from Flipkick without using a MetaMask wallet.
What makes MetaMask so appealing when there are so many wallet options right now? For starters, MetaMask is experiencing a major surge in popularity. According to Decrypt, the amount of money locked into MetaMask wallets totaled $2 billion in July of 2020. That amount was a surge in its own right, perhaps caused by the pandemic, but by September of 2021, MetaMask saw nearly $100 billion locked in.
Another part of MetaMask's appeal is that it's a DeFi wallet. That means the user is in charge of all the security keys — the codes that record each crypto transaction and reflect the amounts of crypto funds a user owns. If you ever invest using MetaMask, make sure you have your keys written down in a few places. Without them, you might not be able to access MetaMask.
Metamask is not the only DeFi wallet out there, but another feature MetaMask users like is its compatibility with web browsers. This can help people manage and back up their investments. But, this can also leave users susceptible to hacking. Not to mention most browsers collect data from their users, which can also leave MetaMask wallet users feeling uneasy with the platform's potential security risk. The convenience can open you up to a lot of opportunities, but it's vital to research the wallet well.
The currency is decentralized, allowing users to trade Ether with each other without a third party. So, you can trade your MetaMask currency to purchase physical NFTs at Flipkick, you can store it or you can transfer it to other individuals and organizations. People appreciate the lack of a "middleman" on MetaMask.
What Flipkick and MetaMask Mean for the Changing Financial Landscape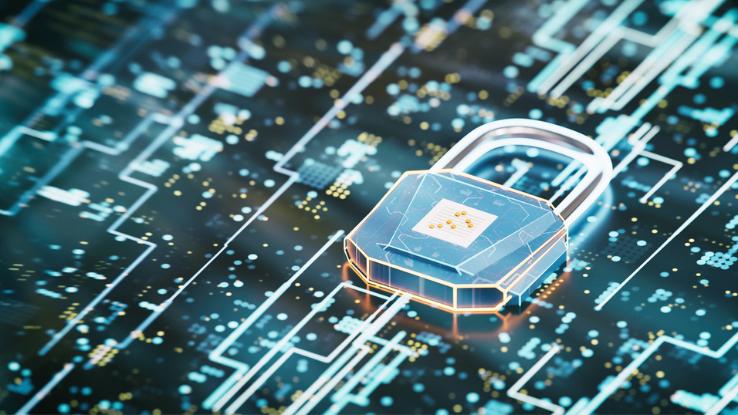 Will Flipkick become the next Fyre Festival? As fun as the documentaries about it are, it remains to be seen whether Flipkick is able to operate smoother than Ja Rule's 2017 debacle. If the site grows, there's potential for artists from a diverse range of backgrounds to reach wider audiences and see added value to and ownership over the exchange of their work.
NFTs are creating change beyond investors — they're changing art as we know it. British artist Damien Hirst believes that digital art may outlast physical art down the road. Imagine a world without art galleries where you show your friend a picture of art you just acquired instead. That future is possible. But, without electricity, we'll have a hard time accessing digital art, so more strides need to be made in that department.  
MetaMask, as a platform, likely isn't going anywhere — for the time being. The currency's value has increased an impressive amount in the last year. Only time will tell if this is a bubble that pops, but MetaMask has become a big name in the crypto world that seems poised to continue growing.
Ja Rule's involvement with the cryptocurrency-powered NFT platform may mean that we'll be seeing more celebrities and artists getting involved in crypto, NFTs and other innovative methods of finance. This experience has also inspired Ja Rule to create a cryptocurrency of his own in partnership with Icon Cryptocurrency (ICX).
As more people get in on the action, we may see astronomical rises, epic fails and other spectacles from the sidelines. We'll be watching with popcorn in one hand and our phones in the other.