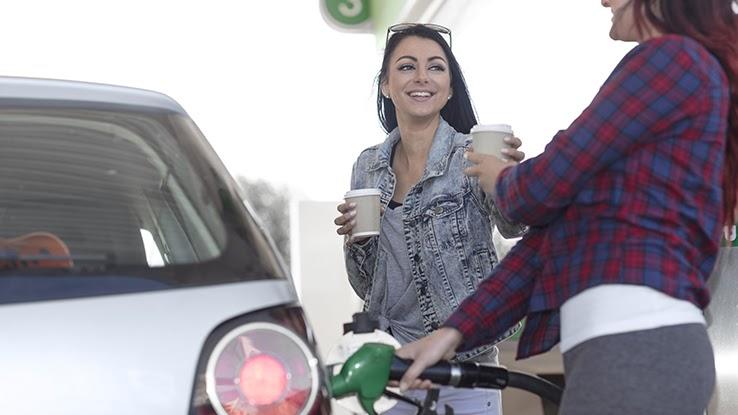 Move over, death and taxes. There's another sure thing in life that's perfectly poised to join your ranks: rising fuel costs. No matter what's going on in the world, it often seems like gas prices skyrocket just when we're ready to get out on the road the most — upending even the most highly tailored budgets in the process. According to Statista, the average gas price in the United States first hit $3 a gallon in 2008 and has stayed generally in that range since, fluctuating about .50 cents in either direction year by year. However, at the time of this writing, AAA is reporting the average gas price in America at $5 a gallon. If you live west of the Rocky Mountains, you're almost certain to pay more than that — so it's more important than ever to do some research before filling your tank.
Whether you commute to work every day or you're a big fan of road trips, saving money on fuel costs is a particularly helpful goal when it comes to budgeting. Gas isn't one of those products that ever goes on sale, though — but you can turn to technology for some assistance. GasBuddy and similar gas price apps can help you save hundreds or even thousands of dollars a year. The general premise is that you enter your ZIP code and these handy websites and apps find the cheapest gas prices in your area. Some even offer their own discount programs that help you save on each gallon when you fill up. But how are these services able to continue operating while offering discounts on gas, in addition to providing other benefits?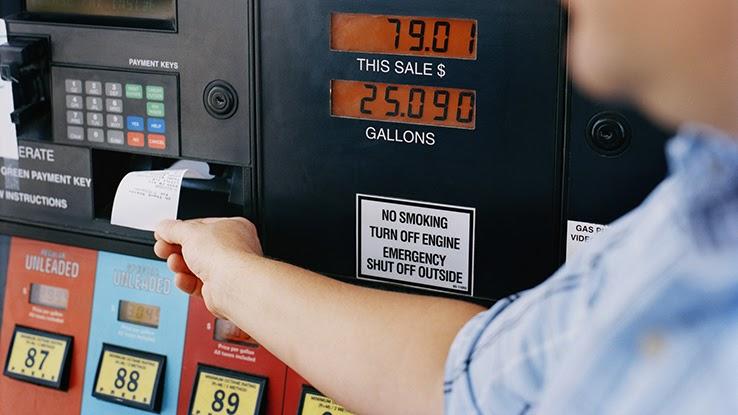 Perhaps the most well-known gas app (and also one of the longest-running) is GasBuddy. The website has helped millions of users save money on gasoline since the early 2000s. And, to accommodate the rise of mobile device usage, the GasBuddy website was also adapted into an app that's compatible with Android and iOS to facilitate easy, on-the-road usage.
No matter if you're using the website or the mobile app, GasBuddy's basic functionality is free to use and similar across platforms: You can access location-based data about fuel prices to find the gas stations in your area with the most affordable prices per gallon. Enter a ZIP code, and you can view a list of nearby gas stations, along with their prices for regular fuel. You'll see details like each station's address and phone number, when available. You also have the option to view your search results on a map, which gives you a better idea of the distance you might need to travel to fill up at the most affordable spot. In addition, GasBuddy offers a free card — you'll need to sign up for a membership — that links to your debit card and obtains you discounts of up to 25 cents per gallon.
GasBuddy relies on user-reported prices as well as data submitted by gas stations to display costs. Because prices are constantly changing, the reported costs aren't always 100% accurate. So, it's essential to verify the price at the pump. GasBuddy's simple, free functionality may be all you need to get a clearer idea of fuel costs in your area, but the site also offers a premium service for a monthly fee that can help you obtain additional savings and benefits.
The Monthly Subscription Option: GasBuddy Premium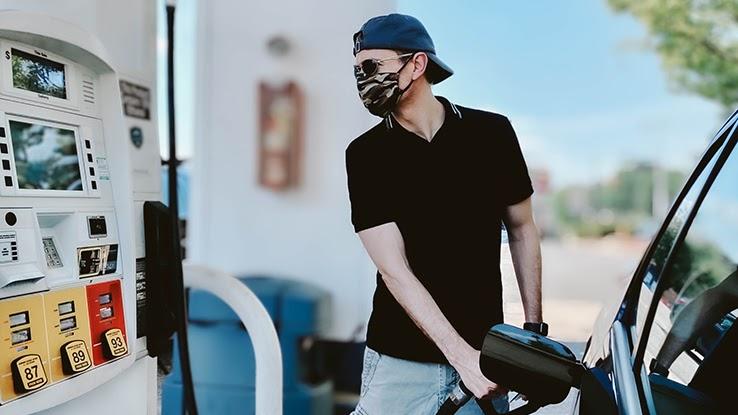 There are a lot of tempting subscription services out there, but if you have room in your budget you might find that GasBuddy's paid membership option is truly worth the $10-a-month expense. Called GasBuddy Premium, purchasing this service gains you access to a higher tier of helpful benefits. These include membership in a 24-hour roadside assistance service provided through Allstate, access to discounts from popular retailers like JCPenney and — what's likely most appealing — savings on gas of up to 40 cents a gallon each time you fill up. (As mentioned, GasBuddy's free membership card maxes out at 25 cents per gallon when it comes to discounts.) The per-gallon savings apply to various forms of fuel, including diesel.
There are a few restrictions and details to note with this program, however. Roadside assistance is available for up to three incidents each year, including towing up to 10 miles, replacing a flat tire, jump-starting a dead battery, receiving fuel deliveries, and winching. GasBuddy Premium works at 95% of gas stations and boasts that it has saved drivers over $3.1 billion in total. In addition, the website claims the service is worth it for drivers who use at least 50 gallons of fuel per month.
The Points Guy is a notable online influencer who keeps various deals, discounts and offers on his radar. He tried different gas-saving apps for one year and reported about how they impacted his budget. "These gas savings add up over the course of the year in a very real way," he wrote in an April 2021 article. "In around the last 12 months, I've personally saved more than $1,000 when filling our household's vehicles."
Other Gas-Saving Apps to Consider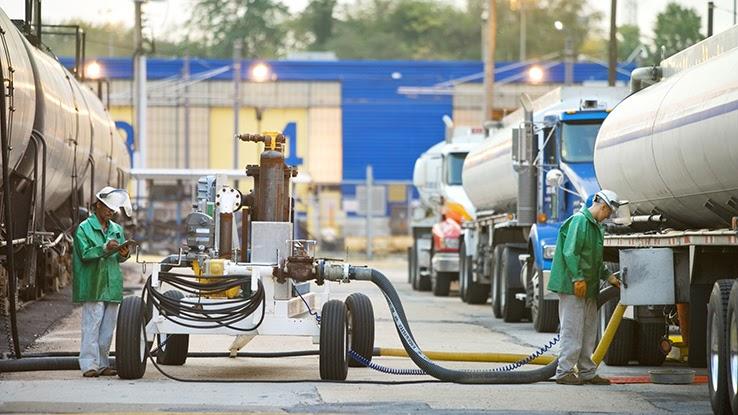 Although GasBuddy is one of the best-known gas-saver apps out there, you do have other choices. Another reputable gas-savings app is Gas Guru. Like GasBuddy, Gas Guru (available from Apple's App Store and on Google Play) displays fuel prices at stations in a specific area. You can filter your search by gas, fuel grade and distance. Gas Guru obtains its information from OPIS, the Oil Price Information Service, and is owned by the Yellow Pages. This site even helps you find restaurants and stores in your area to streamline the process of getting errands done. There's also a good chance you already own an app that shares local gas prices.
Waze is a popular GPS app that provides driving directions and lets drivers know about potholes, police checkpoints and locations. Waze also helps drivers find their nearest gas stations with a helpful feature that includes current gas prices. In addition, the Google-owned app recently added a contactless payment feature at specific ExxonMobil and Shell stations, allowing you to pull up to the pump and pay for your fuel directly on a smartphone. And if you're familiar with AAA, take a look into its free application, the AAA Triptik Travel Planner. It shows gas prices to help you better plan for a hassle-free road trip.
How GasBuddy Saves You Money While Making Its Own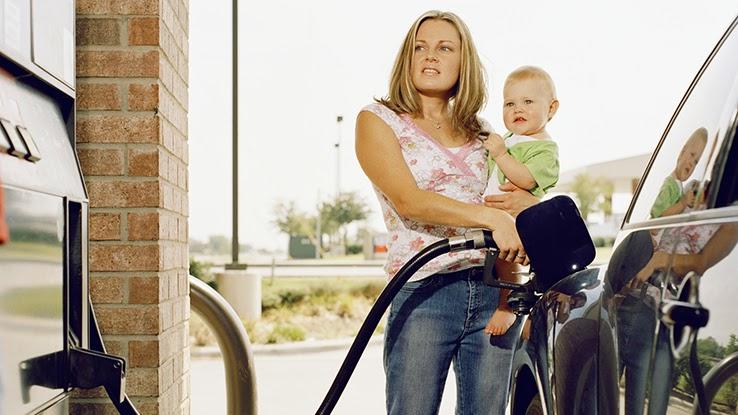 You can see how GasBuddy and other apps offer a valuable way to save money. But how can they offer discounts — particularly when it comes to the free membership programs — and still continue to survive, economically speaking?
Most gas stations that participate in these programs have instituted maximum allowable fill-up amounts that limit the number of gallons on which you can get discounts. For example, Kroger only allows you to pump 35 gallons of discounted fuel at a single fill-up. This limits any potential losses to a gas station's bottom line. And, the savings apply whether you only need 5 gallons or want to fill up your whole tank. This may mean you opt to bring along a few empty gas cans — say, for filling your lawn mower — if you only need a few gallons to top off your vehicle.
GasBuddy is positioning itself as a sort of Yelp for gas stations and convenience stores. And it's succeeding: The app has been downloaded more than 100 million times, which means it can provide high visibility for advertisements and gather plenty of user data in the process. It makes money by selling data about its customers' preferences regarding gas stations.
Many gas stations make a majority of their money from selling food and beverages, and they're willing to pay GasBuddy for valuable demographic information that can help them better market to consumers and increase sales. If you're comfortable with this increasingly common practice, taking a fuel-saving app for a spin may result in some hefty savings for your wallet — and more peace of mind enjoying the open road.