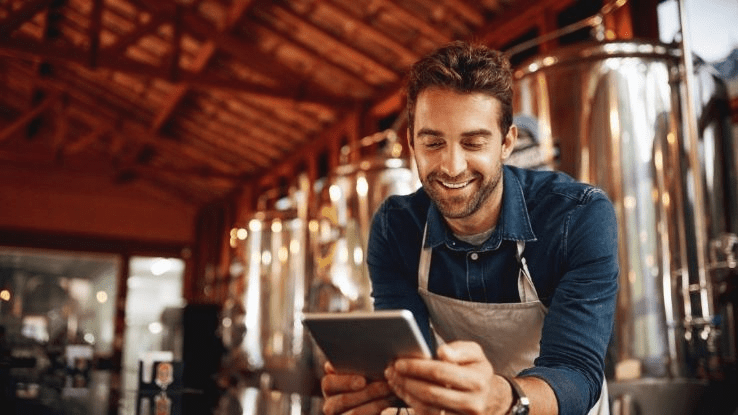 If you are a small business owner, you know how important it is to have the best checking account possible. You want to protect your money and pay all of your bills easily. Finding the right type of account can be tricky because there are many different options. That's why we've put together this list of the top ten best business checking accounts for small businesses.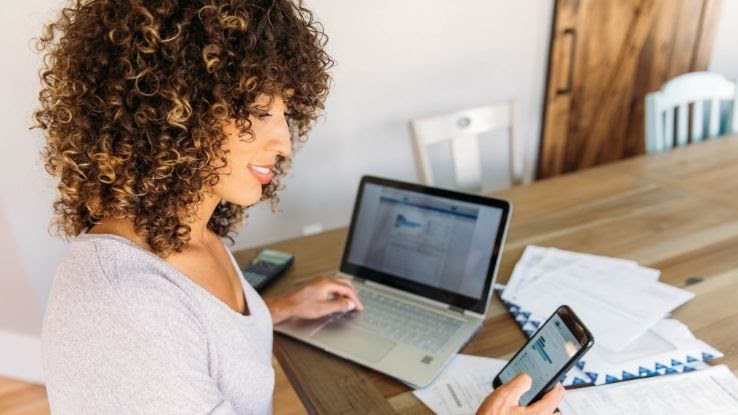 The best business checking accounts for small businesses offer a variety of features, including no monthly fees, no minimum balance requirements, and free online banking. Here are our best picks:
1. BlueVine
BlueVine business checking account is a free online account best for small businesses. This account is free of operating fees and penalties and does not require a minimum balance to operate. Its Annual Percentage Yield (APY) is 0.60% on accounts with balances of up to $100K, which makes this account a great choice if you're okay with dealing with a bank that lacks a physical branch or 24/7 customer service that often comes with traditional banks these days. 
2. CHASE
Chase Business Complete Banking account has been ranked as the best in the business accounts category. This account allows you to enjoy unlimited electronic transactions, with the first 20 transactions in a month being free. The account has a monthly fee of $15 that is waived for accounts with a minimum daily balance of $2000 or if you make purchases worth $2000 or more.
3. NOVO
NOVO offers an easy-to-open, maintenance-free account for small businesses. All transactions (apart from withdrawals) are conducted online through their app or website. What's more, they reimburse monthly ATM transaction fees, so you do not have to worry about ATM charges you may accrue.
4. Mercury
Mercury offers transaction-fee-free business checking accounts that are entirely operated online. The features of this account are best suited for internet-operated businesses that are incorporated in the US. You can access the account using mobile and desktop applications that help you customize automation, customize permissions, and request debit cards.
5. Lending Club
The Lending Club account for small businesses is suited for active small businesses or people with side hustles. It has an APY of 0.10% for accounts with a balance of more than $5000. What's more, with a balance of more than $5000, you are eligible for a 1% refund when you make a purchase using a debit card. On the downside, it has a minimum opening balance of $100 and a monthly fee of $10, which can be waived by maintaining a daily balance of $5000.
6. Bank of America
The Bank of America Business Advantage checking account is available in two formats: the Fundamentals account and the Relationship Setting account. The Fundamentals account offers cash flow monitoring services and artificial intelligence (AI) virtual assistance. On the other hand, the Relationship Setting account provides cash flow services, AI virtual assistance, Quickbooks access, and a business savings account. Both accounts also offer free reward program settings.
Bank of America is a good choice if you want to operate your personal and business accounts from the same bank. You can also switch between either of the Business Advantage account types if your business needs to change at any point.
7. NBKC Bank
NBKC's business checking account does not require you to maintain a minimum balance, does not have transaction fees, and does not have a maintenance fee. In addition to the free operation, you will also enjoy free ATM transactions and a reliable mobile banking application for deposits. However, it charges $5 for domestic wiring services and $45 for international wiring services.
8. Wells Fargo
The Wells Fargo Initiate Business Checking Account is ideal for small business owners. It offers access to online and mobile banking, email and SMS alerts, 24/7 fraud monitoring on your account, and zero liability debit cards. It also provides for up to 100 transactions and up to a $5000 cash deposit at no fee per month. However, the account does have a $25 opening fee. There is also a $10 monthly fee, which you can avoid by maintaining an average daily balance of $500 or a balance ledger of $1000.
If you feel your business needs are not met with the Initiate Business Checking Account, you can also check out the Navigate Business Checking Account or the Optimize Business Checking Account, both of which have different features to suit your needs.
9. Kabbage
The Kabbage business checking account is free to operate and offers an APY of 1.10% on accounts with balances not exceeding $100,000. It also provides free transactions and free ATM services. What's more, it features a reserve feature to help you organize and manage your funds. 
You can make deposits in your Kabbage business account via wire transfer or in cash. Domestic wire transfers are free, but they charge up to $4.95 for cash deposits.
10. Relay
The Relay Bank business checking account is an online account that has no monthly maintenance fees and requires no minimum balance to operate. It is best for businesses that want to have multiple accounts, as it offers up to 20 secure business checking accounts. On top of that, it provides 50 free debit cards, free ATM services, and free deposit and transfer services. It also offers integration of your bank feeds into Quickbooks online and Zero. However, Relay does not provide for making cash deposits at ATM points.
Things to Consider when Choosing a Business Checking Account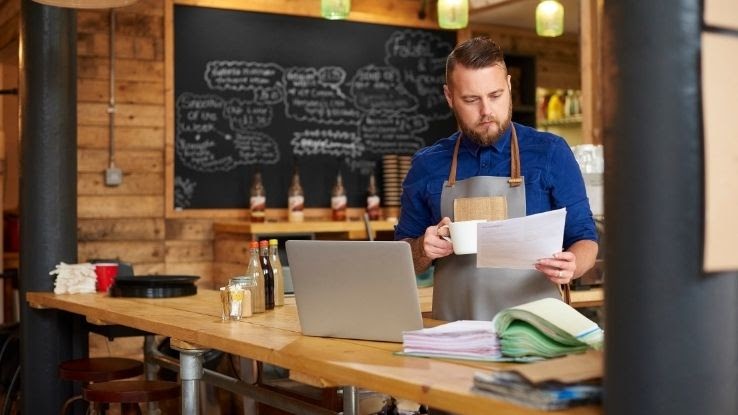 With so many Business Checking Account options, you may feel a little overwhelmed. It's essential to take the time and do your research before deciding on an account for your business banking needs. Below are some factors to consider when choosing a business bank account:
1. Services and Features
The best business account should offer services that work well for your business. Some of the services you should look at include access to mobile or online banking, access to debit cards, deposit, wire transfer, and bill payment services.
2. Service Fees
Some business checking accounts come with maintenance fees. The most common fees include monthly maintenance fees, wire transfer charges, ATM charges, minimum balance requirement fees, and overdraft fees. As you are looking for the best business checking accounts, consider which fees you will have to pay and how much they will be each month.
3. Transaction Limits
Transaction limits are essential considerations when opening an account. To make the right choice in this regard, consider if there are limits on deposits, withdrawals, bill payments, or wire transfers. The goal is to open an account with a bank whose transaction limit features and charges best suit your business needs.
There isn't a one-size-fits-all answer to which business checking account is best. But as you consider your business's unique needs and the features available in a wide variety of accounts, you will find the one that is best for you and your small business.