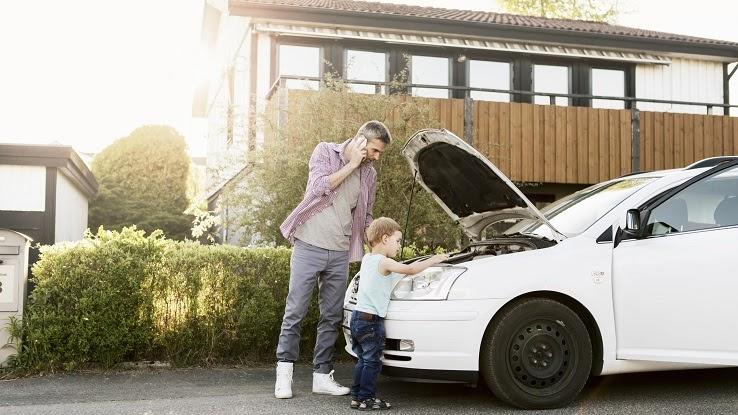 Roadside assistance programs are very popular among American consumers. After all, there are nearly 110 million cars driving on highways in the United States, the home of the road trip. Aside from the big names like AAA and Good Samaritan, many major insurance companies offer some form of roadside assistance as an option with their policies. If you have not considered it, AARP's Roadside Assistance Program may be worth a try — here's why. 
For those who aren't familiar with the organization, the American Association of Retired Persons, or AARP, is a U.S.-based nonprofit that "works to address the needs and interests of middle-aged and elderly people." One of the organizations many benefits includes its Roadside Assistance Program. 
AARP's Roadside Assistance Program is actually provided by Allstate. In a special offering from Allstate, AARP members receive a 10-20% discount off standard Allstate pricing. Members pay an annual premium for 24/7/365 roadside assistance. Of course, AARP is only available for AARP members, and a person must be at least 50 to join. Outside of promotions, AARP membership costs about $16 per year.
The coverage works in the United States, Mexico, Canada, and even Puerto Rico. Additionally, members are not limited to being in their own cars to receive assistance; AARP will help a member even if they are a passenger or driving someone else's car. The 24-hour assistance includes sending out an expert to change a tire, tow a car, jump a dead battery, or refill a gas tank. Have a locked car door in no way in? AARP will send a locksmith.
The assistance can be extended to other members of the household. Perhaps surprisingly, being an AARP member is not a prerequisite for being added as a beneficiary on a member's AARP Roadside Assistance plan. Each plan includes a free extension to one person; teenagers between the ages of 16 and 18 can also be included on a plan for free. If someone is included in the plan, that person receives all of the same benefits as the person who pays — except for the ability to add other members. 
What Does AARP Roadside Assistance Include?
There are two tiers for the AARP Roadside Assistance Program — Roadside Assist and Roadside Elite. Currently, neither level of the program is offered to residents of California, but AARP has plans to expand coverage to residents of the Golden State soon. Regardless of level, all members receive 24-hour roadside assistance, rescues, and towing. Both tiers of the service also include the unique feature of digital rescues; that is, members can contact AARP Roadside Assistance Program dispatchers through an app or online, rather than dialing a 1-800 number.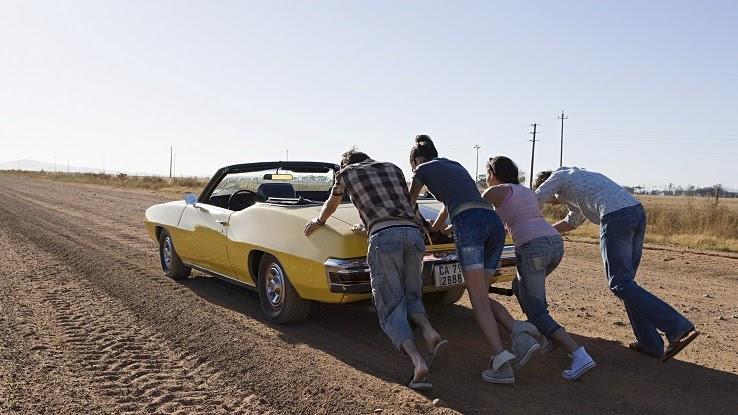 At the Roadside Assist level, the program starts at $62 per year for AARP members. After the first year, it costs $80 per year to renew the service. This pricing can cover up to two people, including the paying member and the member's selected add-on person. In addition to the basic features, members receive three tows to a location up to 10 miles away each year. If a member needs gas, the member will be responsible for paying for the cost of an unlimited amount of gas from the nearest gas station.
The Roadside Elite version of the roadside assistance membership has a few unique features.  All Elite members receive double the number of rescues for single individuals and two more rescues per year than couples. If a member needs gas, two gallons will be delivered from the nearest gas station for free, and any other gallons will be paid for by the member. Additionally, the towing benefit expands to a 100-mile distance. 
Elite members have the option of paying more for a family plan. Families under the plan can receive up to 7 rescues annually. The family version of the plan allows for adding one adult member and two free teenage members under the same membership. This version costs $159 at its inception and $173 for each subsequent year.
Finally, there's also a unique trip interruption benefit that offers members up to $1,500 if a vacation is interrupted by car troubles. The basic Roadside Elite plan costs $119 to start and $133 at each annual renewal.
How Does AARP Roadside Assistance Compare to AAA?
People who are members of both AARP and Allstate save money by using Allstate's AARP discount. Moreover, AARP members have the option of paying an annual price, while Allstate customers pay $125 per rescue. Of course, paying an annual fee in a year that a rescue is not needed may be considered a waste of money by some consumers.
AAA, or the American Automobile Association, is one of the most popular competing roadside assistance programs. Like AARP, AAA also covers members wherever they are, even if they are passengers in someone else's car. AAA does offer coverage in Canada and Mexico, but, unlike AARP, this is only offered through special partnerships with competitors in those countries, rather than through AAA itself.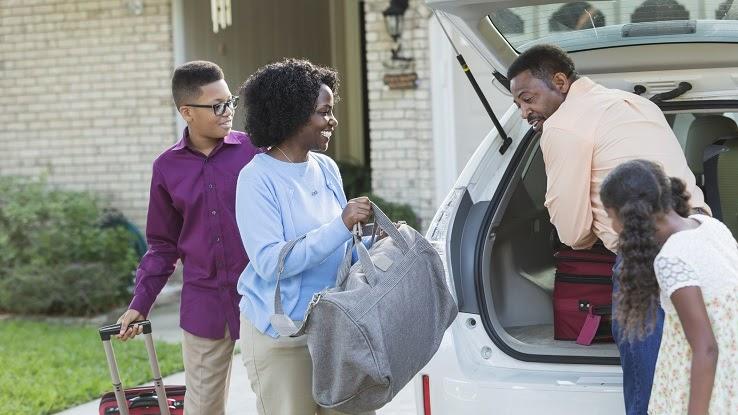 AARP's top-tier roadside assistance plan compares to AAA's premier plan in terms of both pricing and features. The most notable difference is that AAA offers towing coverage for 200 miles, and AAA offers forms of insurance for auto theft, travel accidents, and legal defense. AAA's basic membership is comparable to AARP's roadside assistance membership. At this level, AARP offers more miles of tow coverage, but AAA covers legal defense, travel accidents, trip interruption, and auto theft. AAA does offer the ability to add members to an account, but additional members are not free. They pay an annual membership at a reduced rate, and additional members must live in the same household. 
However, AAA is a travel company as much as an automobile one, so it offers additional perks that are exclusive to travel. Although some AARP memberships allow up to 100 miles of towing, the membership is certainly built more for local use.
While AARP is a great option for people who don't need to go far, but AAA makes more sense for people who take frequent road trips. The AARP program offers cheaper options that take into account reduced travel and the need to keep teenagers safe — both of which are concerns that often impact middle-aged and elderly folks. Overall, AARP's Roadside Assistance Program is certainly worth consideration by AARP members who want peace of mind when it comes to car troubles.