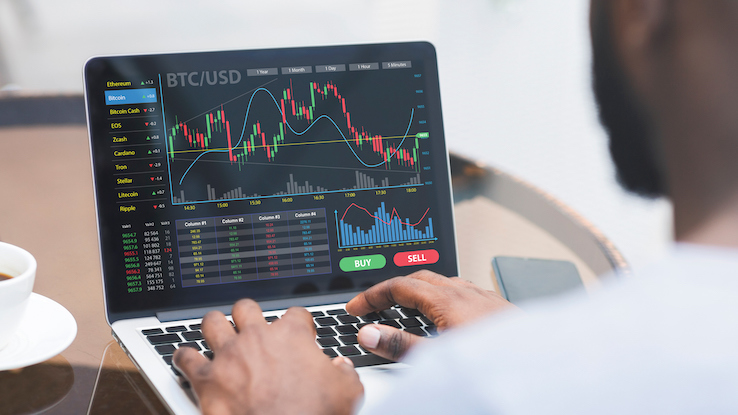 Whether you learned about cryptocurrency through news outlets, blockchain podcasts, family and friends, or simply by spending time online, you've probably noticed crypto is popping up nearly everywhere these days. If you're thinking about investing, however, you might discover that various coins' increasing values could mean funding a crypto investment isn't the most financially feasible option. Finding ways to earn free cryptocurrency might be an enticing idea — and it's one that's actually real and safe if you follow some key steps.
Various programs and financial tools offer free crypto rewards as perks when you complete certain tasks. These crypto rewards allow newer investors to move forward in getting their hands on some crypto with less overall risk, making their first steps into this digital world less intimidating. Even if you're an experienced investor, you may be interested in these programs. They can help you increase your wallet balance without spending more cash, which is also appealing.
As an added bonus, you have several options to choose from, all of which can match your financial goals and investing strategy. Here are five ways to earn free cryptocurrency.
Many cryptocurrency exchanges have bonuses available that provide free crypto. A sign-up bonus is a relatively common one. If you're new to an exchange, a bonus program gives you a bit of a desirable coin for establishing an account or bringing it to a particular level. In some cases, simply signing up is enough. In others, you'll need to perform at least one trade or reach a specific account balance to obtain the reward.
Some cryptocurrency exchanges also have referral programs with crypto bonuses. After referring someone to the platform, you might qualify to receive a particular dollar amount of crypto once your referral completes trades worth a certain amount of money or within a set timeframe.
Either of these options can be a great way to kick off or boost your crypto investing. However, you need to properly vet the programs before you join to determine they're secure and legitimate. Additionally, read the terms and conditions to ensure you know exactly what you need to do to qualify for the bonuses. Some might require actions you don't want to take. Make sure you're comfortable with the program before you begin.
It's also not wise to sign up for platforms you don't plan to use after obtaining the bonuses. Whenever you create an account, you're providing personal information. The wider the distribution of those details, the more risk you're taking on. Don't get new accounts just because you'll get a small bonus.
2. Free Crypto Platforms
Many new crypto companies offer free coins as an incentive to use their sites or begin participating in programs. You'll typically need to interact with them in some way, such as by watching an ad, to earn free crypto. Below are some of the more well-known sites and platforms where you can engage.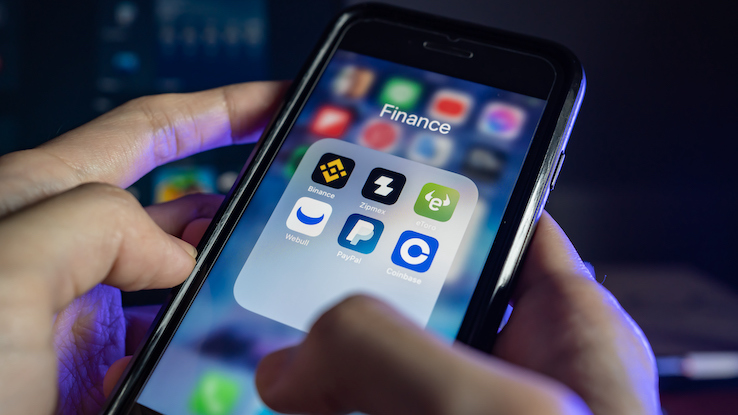 eToro
Along with the occasional signup bonus, eToro also has crypto staking rewards. This means you can get some cryptocurrency in exchange for assisting with transaction verifications. It's an option for coins that use a proof-of-stake model instead of a proof-of-work model, creating a way for your crypto to earn passive income.
With staking, there's a vesting period. This means you won't be able to transfer, sell or use those coins for a set amount of time. If prices shift during that window, you're locked in, which isn't always ideal. However, it does let you grow your investment, effectively leading to free crypto.
Coinbase
Coinbase – a leading cryptocurrency exchange – makes it easy for users to earn some cryptocurrency for free. By heading to the Learn hub, you can get rewards for watching videos or taking quizzes. When you finish a qualifying activity, you'll get a small crypto deposit in your account.
Generally, the eligible tasks are associated with various altcoins. Since that's the case, you'll usually receive rewards in the altcoin in question. These lesser-known coins can come with higher risks, so you may want to transition them to another cryptocurrency if you're using a long-term holding strategy.
Also, keep in mind that any trade triggers taxes. You'll need to log the value of the coin when you receive it and again when you trade it or cash it out. That way, you can report everything correctly.
Coinbase also supports staking. If you have a qualifying coin, you may be able to participate, giving you another way to earn rewards.
Voyager Exchange
With Voyager Exchange, your cryptocurrency can effectively earn interest, giving you a way to make some free crypto by simply holding digital assets. The rates vary depending on the coin type, but they're often far above what you see with traditional savings accounts.
When it comes to drawbacks, the biggest is that there are minimum balance requirements. While this likely isn't an issue if you're an experienced investor, reaching the threshold as a newer investor does require a bit of an investment.
Additionally, if your balance falls below the rewards level, you'll stop earning free crypto. If you're a buy-and-hold investor, that likely isn't problematic. However, if you plan on trading actively, that might not be ideal.
There are also ways to get more rewards here. They require investing in the platform's coin at specific levels. As you do, you can unlock new rewards tiers, allowing your earnings rate for particular coins to increase.
3. Crypto Rewards Credit Cards
While they're not available universally, cryptocurrency rewards credit cards are becoming more common. Some versions focus on crypto rewards specifically, while others allow you to accumulate points you can redeem for coins.
The benefit of cryptocurrency rewards credit cards is that earning crypto this way is about as safe as it can get. You'll earn coins or points by making regular purchases, so you don't necessarily have to do anything differently to increase the balance of your crypto wallet. However, you may need to link a cryptocurrency account to your credit card or rewards program. While security is usually a priority, any connection between these accounts represents a security risk, so keep that in mind.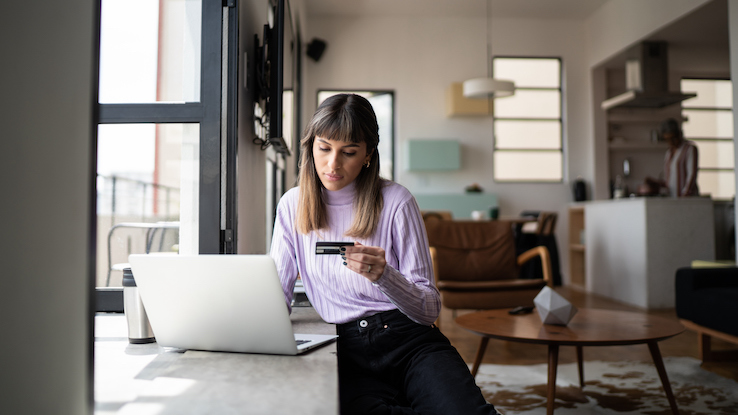 4. Customer Rewards
An increasing number of retailers, restaurants and service providers are experimenting with crypto rewards for customers. These usually function as loyalty programs that offer crypto instead of cash rewards or points.
For example, Shake Shack has outlined plans to reward customers with Bitcoin. Functionally, its program is similar to a classic cash-back program, with customers receiving 15% back in Bitcoin if they use an applicable payment method.vAt this time, the program was a short-term promotion, serving mainly as a test. However, it may roll out again in the future, depending on its level of success.
5. Crypto Savings Accounts
When you invest in crypto, most of your earnings are based on the coins' price changes. However, it's possible to get the benefits of a savings account, too, with crypto savings accounts.
One option in this category is a BlockFi Savings Account. You'll receive interest every month based on your balance — at a rate far above traditional savings accounts — while still enjoying generous withdrawal limits. The deposits are even insured, giving you some protection against risk and loss.