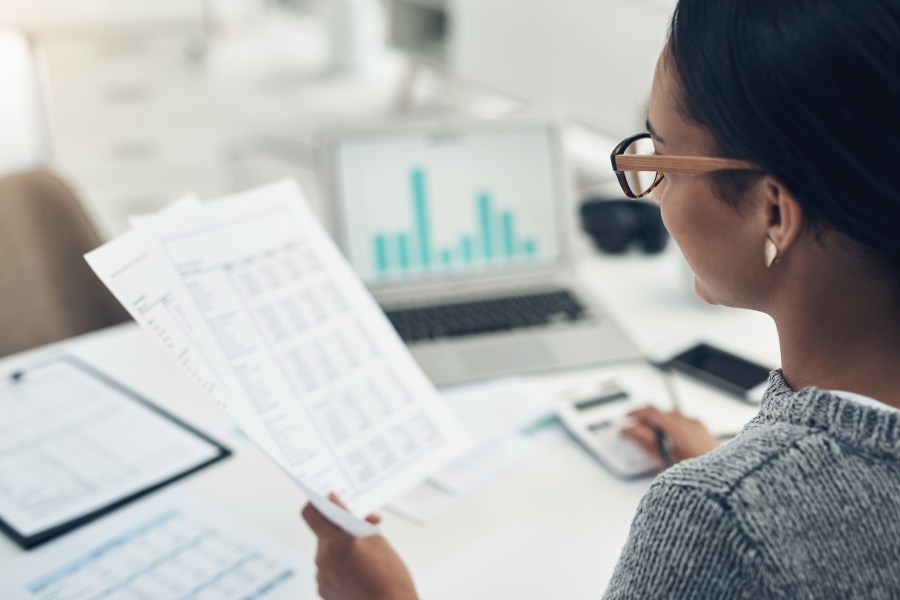 Are you worried about your financial situation? If so, you're one of the 77% of Americans that are anxious about their financial situation. Many Americans report feeling worried about insufficient savings for retirement, an increasing cost of living, and debt management. And these worries can have serious consequences beyond the financial sphere. This stress can cause fatigue, poor concentration at work, and sleep interferences. 
Luckily, there are tools and software designed to help you get a better grasp on your finances. Not all of these tools will have immediate and miraculous effects on your bank accounts, but having a budget and a plan to stick to, as well as a long-term vision of how to get to a more financially secure place can all provide a lot of relief in a stressful situation. Let's look at 5 tools to help you plan for financial security and success.
Quicken is a personal finance and money management software that helps users track spending, investments, retirement plan, and budget. The tool allows you to manage your spending by giving a detailed report of what you've spent on and what's left. Items are placed in categories to help understand the data easier. For example, expenses related to your vehicle are placed in the auto and transport category, while lunch with friends is placed in the food and dining category. You'll then see a report on the top categories every 30 days, according to your spending. This way, you can know what's taking a large chunk of your money, then reduce its expenditure.
Quicken also helps you view and manage your bills by showing all your bills, the amount paid, and due dates. You can also set a reminder to help you keep up with payments. This saves you money, especially when dealing with financial institutions that charge interest on late payments. Lastly, Quicken helps you keep track of your investments, giving insight into your options. The basic plan, known as a Quicken Starter pack, costs $35.99 annually, while the most expensive package, the Home & Business Options, costs $93.59 annually. Although very easy to use, you'll not access all features in the basic plan. For example, the basic plan doesn't track debt and investments.
Moneyrates.com
The interest rates that you're paying and receiving can have a big impact on your financial situation, and so understanding what a good interest rate is on a credit card, savings account, or investment can help you out in the long run. Moneyrates.com gives you the insights needed to make these decisions. Moneyrates.com helps you get the best credit cards, personal loans, savings accounts, and investing opportunities possible. You can compare rates, credit cards, and personal loan services from thousands of banks through this tool.
Moneyrates.com also offers a wealth of information through blog posts. You'll find current reviews for banks, lending institutions, investment companies, and banking trends. These are designed to keep you abreast with current trends and obtain a deeper knowledge of a institutions you are interested in. You also have access to different calculators such as savings, CD, compound interest, and retirement lifestyle. This is a free tool to help you make sound financial decisions. The only downside is that you cannot track your expenditure. So, you'll need to find a software or tool to understand your spending habits, then use the free resources at Moneyrates.com to make well-guided decisions. You can also reach out to the team and ask any financial questions you might have.
YNAB
You Need A Budget (YNAB) is a personal budgeting program. It is designed to help you budget and maintain healthy spending habits. The software is flexible, allowing you to personalize it to your needs. This means that it has an intimate relationship with your bank to understand you fully. YNAB automatically connects to your bank account, taking into account all spending information. YNAB has an interesting value proposition. Unlike other apps and software that send you reports about your spending habits, YNAB helps you plan your money for the long, medium, and short terms. It also enables you to adjust your budget if it doesn't suffice.
YNAB costs $99 annually. The company, however, offers a 34-day free trial. Unfortunately, the app doesn't track your investments, so you'll need to supplement it. On the bright side, it helps stay within budget, keeping your investment savings on track. Before you get started, YNAB seeks to understand your financial problem. Anyone struggling with debt, budgeting with a partner, saving, understanding where money is lost, or is broke before payday will find YNAB helpful.
TurboTax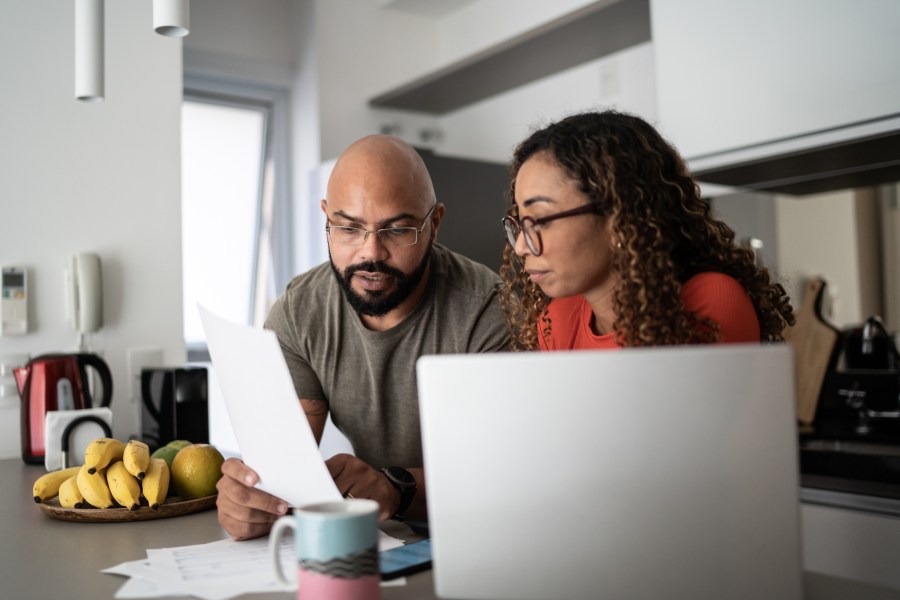 It's an unfortunate truth that filing tax returns in the United States is complicated. As a result, people often choose to hire professionals to file taxes on their behalf. A tax quiz revealed that 90% of Americans don't understand the different tax brackets in the United States. Additionally, a 2019 study by Nerd Wallet showed that 28% of Americans don't understand the 2017 Tax Cuts and Jobs Act. Of those surveyed, 48% of respondents didn't understand how these changes affected their tax brackets. Clearly, Americans need help, and TurboTax is here to do just that.
Turbotax is a software created to help you file your taxes correctly. The business claims to help users file easily and 100% accurately. You can either file your taxes yourself or seek expert help. First, you need to create an account to access services. TurboTax free edition gives free personalized tax preparation, but there's a limit. Only the paid version provides information on tax deductions available to you. Contact the TurboTax support team to find answers to all your tax questions. The software is available both on the website and as an app.
FutureAdvisor
Most apps and tools help users budget, track their expenditures, and save money. But if investing is also part of your financial plan, you need a tool to help manage your investments. This is where FutureAdvisor comes in. The app gives you customized forecasts and data-driven recommendations to help you invest better. It's best recommended for DIY investors looking to expand their portfolios. Unfortunately, the app has a high annual management fee of 0.5%, and only investors with $5,000 or above investor assets are eligible to sign up. However, there are no account fees, and automatic rebalancing is free on managed accounts.Try out the free FutureAdvisor tool to see how it works. You can then decide if it's worth a trial. Should you find it expensive, you can try other investment management tools such as Morningstar Direct, MoneyGuidePro, Riskalyze, and Wealth Block.
Take solace in knowing that you're among the many Americans who are anxious about their financial situation, but take action too. These free and paid online tools and software can help you better manage your financial situation.